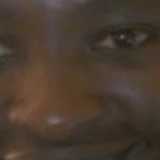 Dzudzanani
Muelelwa
Operations Intern in Globeleq South Africa Management Services
Johannesburg
,
Gauteng
,
South Africa
Current:
Globeleq South Africa Management Services
Education:
Baccalaureus Technologiae:Industrial Engineering
Job Experience
Operations Intern
Globeleq South Africa Management Services
April 2015 a March 2016
Held a position of an Operations intern and my main tasks were to ensure maximum plant availability through Electrical Balance of plants from switching, managing suppliers, procurement and purchasing, assist with health and safety implementation, substation maintenance and PTK maintenance.
Technician in Training
Siyaya db engineers
November 2013 a October 2014
I was training at a metrology department which was doing tests and measurements on the locomotives structures and all the main parts of the locomotive such as couplers, boogie frames,draw gears and knuckle pins.I was introduced to the use of equipment such CAN-HEAD,QUANTUM, eDAQ, accelerometer and strain gauges.I also learned how to analyse data using different softwares and then writing a technical report for the customers . I also know how to use certain electrical hand tools and equipment's,i learned the skill as part of my experiential learning.
Education
Baccalaureus Technologiae:Industrial Engineering
Tshwane University of Technology
January 2017 a December 2017
National Diploma:Mechatronics Engineering
Tshwane University of Technology
January 2010 a December 2013
Other Skills
Calibration and Instrumentation
Electrical Balance of Plants
More Dzudzanani
Career Goals
My career objective is to be a more knowledgeable engineer, to be able to gather more knowledge and be of a great asset to my employers. I would like to be a registered engineer with ECSA. I want to be able to lead,manage and supervise projects that my employers may be leading. I would also like to see myself leading certain projects on my own because I am willing to learn from the more experienced individuals.
Industries of interest
Electronics Energy Industry Manufacturing Technology
Areas of interest
Engineering Production and Maintenance Operations Energy, Minning and Fuel Industries Commercial / Sales Young Professionals
Availability to travel and work outside the city
Yes
Interests and hobbies
I have strong passion for programming and I would really appreciate an opportunity to learn and apply programming on my everyday work.I also like sports in general and I like reading about it and cricket is my most favourite. I also like reading blogs from up and coming writers as a way to improve my grammar and pass time.