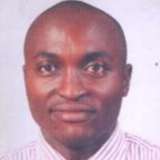 Ebenezer Taiwo
Aransiola
Relationship/ Branch Manager in PRRWEI/ Crossover Microfinance Bank
Current:

PRRWEI/ Crossover Microfinance Bank

Past:

CITY GATE GLOBEL INVESTMENT LIMITED

Education:

BSC ACCOUNTING
https://profiles.jobomas.com/ebenezer.aransiola
Job Experience
Relationship/ Branch Manager
PRRWEI/ Crossover Microfinance Bank
June 2018 to May 2019
. Direct all operational aspects including customer service, cash management, loan and deposit portfolio.Ensured that employees are trained to meet customer service needs as well as sales objectives.
Provided technical assistance to the computer support team.
Monitored and ensured proper use of materials and human resources.
Carried out the compilation of the branch financial transaction.
Assessed local market conditions and identified current and Prospective sales opportunities.
Stayed abreast on competing markets and provide reports on Market movement and penetration.
Ensured the attainment of loan disbursement target set by organization while monitoring the compliance of loan disbursement Policies and procedures. Monitored the writing of cheques for the branch disbursement and Posted various financial data to the head office
INTERNAL CONTROL OFFICER
CITY GATE GLOBEL INVESTMENT LIMITED
July 2016 to June 2018
Branch Internal Control Officer.Ensured internal control policies are communicated and well understood. Checked all books of account to ensure they are free of errors. Carried out other duties that focus on monitoring compliance with the bank internal control policies in the branch and unit.Checked loan form for accuracy and ensure that internal control policies are communicated and well understood in the branch. Evaluate internal control practice and monitor compliance With Internal control policies and taking action on issue observed. Ensured branch staff complies with Internal Code of Conducts; Policy/Procedure and Regulations on transactions initiated by the bank.? Review credit files after loan approval before loan disbursementBuild strong KYC and KYCB compliance environment in the assigned branch i.e. Ensure capturing of all valid KYC documentation into all customers? accounts in the Core Banking Applications through the regular review of Account opening and documentation both on client files and on the system.
BRANCH MANAGER
SEAP MICRO FINANCE INSTITUTION
October 2013 to June 2016
. Direct all operational aspects including customer service, cash management, loan and deposit portfolio.Ensured that employees are trained to meet customer service needs as well as sales objectives.
Provided technical assistance to the computer support team.
Monitored and ensured proper use of materials and human resources.
Carried out the compilation of the branch financial transaction.
Assessed local market conditions and identified current and Prospective sales opportunities.
Stayed abreast on competing markets and provide reports on Market movement and penetration.
Ensured the attainment of loan disbursement target set by organization while monitoring the compliance of loan disbursement Policies and procedures. Monitored the writing of cheques for the branch disbursement and Posted various financial data to the head office
SECURITY OPERATIVE/ RECEPTIONIST
GUARANTY TRUST BANK PLC
August 2011 to May 2013
Provided general surveillanceEnsured the maximum safeguarding of assets and vaultAssisted customers with directions and property safe keeping Welcomed visitors in person or on the telephone;Answered and referred customer inquiries and complaints
SUPERVISOR
JONASTEEKLEEN NIGERIA ENTERPRISE
July 2009 to July 2011
Kept and prepared relevant records and reports.
Ensured that employees adhered to the organization's policies and procedures.
Prepared staff payroll and oversaw the day to day administration of various branches.

Education
BSC ACCOUNTING
HOUDEGBE NORTH AMERICAN UNIVERSITY COTONOU, BENIN REPUBLIC
(Benin)
January 2006 to January 2009
ADVANCE LEVEL CERTIFICATE
THE POLYTECHNIC IBADAN OYO STATE NIGERIA
(Nigeria)
January 2004 to January 2005
Languages
IT skills
Other Skills
MS Excel, MS Word, internal control, credit analyst, aAdministration
EBENEZER
More Ebenezer Taiwo
Career Goals
Business administrator, Credit Analyst, Internal control, Operations and finance analyst
Availability to travel and work outside the city
Yes