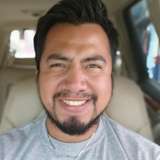 Eber Javier
Súchite Santos
Asesor de Ventas in Zona Instrumental
Guatemala
,
Guatemala
,
Guatemala
Current:

Zona Instrumental

Past:

GarciaGraphic

Education:

PERITO EN ADMINISTRACIÓN DE EMPRESAS
https://profiles.jobomas.com/eber-suchite
Job Experience
Asesor de Ventas
Zona Instrumental
September 2019 to March 2020
1. Servicio Cliente
2. Asesoría Técnica
3. Instalación de Equipos
4. Telemarketing

Colocador de Imagen
GarciaGraphic
April 2016 to August 2019
1. Colocación de adhesivos
2. Mantas vinílicas
3. Publicidad
4. Mesh´s
5. Acrílicos
6. Rótulos

Gestor de Ventas
Telefonica Guatemala
June 2015 to March 2016
1. Puntos de Venta
2. Imagen (POP)
3. Créditos para PDV
4. Garantías para PDV
5. Cumplimiento de Rutas
6. Producto
7. Reportes
8. Existencias
9. Apoyo a Supervisor de Territorio
(Paneles, Personal de Ruta, Inventarios)
10. BTL de promoción
Auditor de Campo
AC NIELSEN CENTROAMERICA S,A.
August 2013 to May 2015
1. Supervisión de Cadenas
(Wal-Mart, Despensas, Maxi, Paiz, Súper)
POP de Marcas (Afiches, Preciaros)
Ofertas de Temporada
2. Supervisión en Tiendas
(Tiendas de Barrio, Chicleros,etc)
POP de Marcas (Material publicitario Vigente)
3 Check de control de preventas y abastecimiento.

Entrenador Calle
Tigo Guatemala
January 2011 to June 2013
Detalles del Puesto:
1. Ventas en Calle
2. Servicio al Cliente
3. Reportes de cobertura y Señal
4. Imagen de PDV´s
5. Check´s de Estándares de POP en PDV´s
6. BTL

Education
PERITO EN ADMINISTRACIÓN DE EMPRESAS
TENOLOGICO JOYABAJ
(Guatemala)
January 2008 to January 2010
3 BASICO
INSTITUTO FRANCISCO MENDEZ ESCOBAR
(Guatemala)
January 2007 to January 2007
BASICOS
INEB LINDA VISTA, VILLA NUEVA
(Guatemala)
January 2005 to January 2006
PRIMARIA
ESCUELA OFICIAL RURAL MIXTA No.669
(Guatemala)
January 1998 to January 2004
Other Skills
logistica
eventos
Instalaciones
marketing
Ventas
More Eber Javier
Career Goals
Ir en pro de la mejora continua.
Industries of interest
Food and Beverage Mass Consumption Entertainment Government Information and Research Advertising / Marketing / PR
Areas of interest
Administration, Finances, Acountancy, Banking Entertainment / Sports Marketing Research Commercial / Sales
Availability to travel and work outside the city
Yes
Interests and hobbies
Música
Leer
Meditar