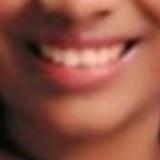 F.a.
Calatay
Data Entry Clerk in Al khafji National Hospital
Philippines
,
Manila
,
Philippines
Current:

Al khafji National Hospital

Past:

Mediscan Diagnostic Center
https://profiles.jobomas.com/fealexa
Job Experience
Data Entry Clerk
Al khafji National Hospital
May 2014 to May 2015
WEntry all patients personal information as well as patient's medical history

ECG Technologist
Mediscan Diagnostic Center
September 2006 to April 2014
- Set the room for taking the ECG readings. - Review and understand the patients medical history - Set the ECG machines and explains procedure to patients - Interact with the patient and ease their minds as it is for crucial tests. - Editing and forwarding the final test outcomes to attending physician and health care professional. - Analyze and interpret data. - Performs such other tasks that may assigned by the supervisor.
Medical Transcriptionist/ Receptionist and Cashier
Mediscan Diagnostic Center Inc.
September 2006 to April 2014
- Performs typing job. - Receive all patient giving them proper procedures/ preparations prior and after the examinations. - Charge and receive payments - Release patients result - Log the patients name, official receipt number and corresponding amount to their corresponding logbooks. - At the end of the day tally the income and based on their official receipts and logbooks - Performs insertion of the foley catheter and vaginal tampoon (CT-SCAN patients) - Filling the medical results - Perform such other task that may assigned by the General Manager
E.R.Medical Staff
UP-Philippine General Hospital
August 2006 to September 2006
Performs vital signs Does IV infusion
E.R.-Medical Staff
Canlaon City District Hospital
March 2006 to August 2006
Does Advance life support Check vital signs Performs IV insertion Assist patient.
Education
Negros Oriental State University
2004 to 2006
Siliman University
2002 to 2004
IT skills
Other Skills
Cardiology
Leadership
Management
Change Management
Team Building
Nursing
Process Improvement
Healthcare Information Technology
Research
Public Speaking
PowerPoint
Project Management
Clinical Research
Microsoft Word
Strategic Planning
Microsoft Excel
Customer Service
Microsoft Office
Healthcare
Healthcare Management
Hospitals
More F.a.
Career Goals
To be a member of an institution where I can share my knowledge in the field where I fit in.
Industries of interest
Clerk Laboratories
Areas of interest
Health / Pharmacy Translation / Captions Hygiene and Safety / Environment Secretary / Reception
Availability to travel and work outside the city
Yes
Interests and hobbies
Target shooting, reading, traveller