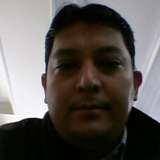 U.Hafisudin
SE
Operation Manager in Cempaka Prima Indonesia
jakarta
,
Daerah Khusus Ibukota Jakarta
,
Indonesia
Current:
Cempaka Prima Indonesia
Job Experience
Operation Manager
Cempaka Prima Indonesia
May 2016 to Actually working here
-Increase operational system, process
and policies in support of the Vision
and Mission of the company.
-Set the budget and manage costs.
-Manage the program Quality
Assurance or Quality Control.
-Provide reports on the end result of
the development of each Month to the
Director.
-Coordinate the implementation of the
work in the field.
-Conducting activities according to
the contract document.
-Motivate implementation to be able
to work with the level
of efficiency and effectiveness of the
high.
-Specify the plan and guidelines for
the necessity of the control
of the implementation of the
work.
-Oversee the preparation of goods
and distribution facilities
layout operational.

Operation Manager
Berkat Niaga Dunia
January 2014 to May 2016
-Monitoring Key Performance Indicator
-Handling Customer Complaint
-Responsibility for CustomerSatisfaction
-Internal Audit All Dept.
-Responsibility Delivery.
-Responsibility for Selling Market.
-Check Warehouse (Stock Card).
-Monitoring Warehouse start from
received Purchase Order until
sending the goods to customer.

Education
Economic
Trisakty University
Currently studying
More U.Hafisudin
Career Goals
Industries of interest
Areas of interest
Availability to travel and work outside the city
No
Interests and hobbies