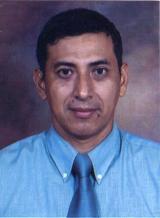 (*hugo*)
(*tomala*)
Administrador de local in Geofirstsa
Guayaquil
,
Guayas
,
Ecuador
Current:

Geofirstsa

Past:

Inalecsa.

Education:

Lcdo. Publicidad y Mercadeo
https://profiles.jobomas.com/hugo.tomala
Job Experience
Administrador de local
Geofirstsa
January 2011 to August 2011
Control de Personal.
Control de Inventarios.
Pedidos.
Control de caja.
Mantenimiento y limpieza del local.
Verificar la atención al cliente.
Planificar Promociones en el local.
Negociar convenios.
Hacer respetar las políticas de la empresa.
Supervisor de Ventas.
Inalecsa.
August 2006 to April 2010
Cumplimiento de Presupuesto asignado a grupo
Manejo de Personal.
Verificación y atención de Autoservicios y puntos de ventas.
Crecimiento Horizontal de las rutas asignadas.
Control de Créditos y Cobranzas de las rutas.
Supervisión de rutas del grupo asignado.
Control de Merchandising en los puntos de venta.
Verificación y colocación de material P.O.P.
Supervisor de Campo
MKTRENDS
December 2003 to August 2006
Planificación , coordinación y control del trabajo de campo.
Manejo de Personal.
Evaluación del plan de Excelencia a las distribuciones de C.C.N.
Encuestador
Cerveceria Nacional.
July 2002 to December 2003
Realizar auditorias de servicio a nivel nacional.
Servicio al cliente vía telefónica.
Evaluación del plan de Excelencia a distribuciones de C.C.N.

Vendedor
Pronaca
June 2000 to November 2001
Crecimiento Horizontal y Vertical en la zona asignada
Reestructuración de rutas.
Introducción de nuevos productos.
Prevendedor
Cerveceria Nacional
January 1998 to June 2000
Impulsar el producto y colocar nuevas presentaciones en el punto de venta.
Supervisión de eventos en la ruta asignada.
Colocación de material P.O.P. en puntos de ventas.
Merchandising en puntos de venta
Promociones
Education
Lcdo. Publicidad y Mercadeo
[Otra]Universidad Laica Vicente Rocafuerte
(Ecuador)
January 1994 to January 2000
Languages
Computing
More (*hugo*)
Career Goals
Pertenecer a una empresa lider en su ramo, y aportar con mi trabajo para el logro de los objetivos comerciales ,permitiendome crecer profesionalmente y econòmicamente.

Availability to travel and work outside the city
Yes
Interests and hobbies
Me gusta escuchar musica y ver peliculas.