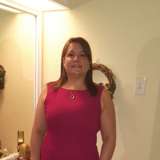 .Imelda
Molina
Ejecutiva de Ventas Cuentas Claves in NeoEmbassy Cia Ltda
Ecuador
,
Pichincha
,
Ecuador
Current:

NeoEmbassy Cia Ltda

Past:

Budget Rent a Car

Education:

Diplomado en Marketing
https://profiles.jobomas.com/imelda.molina
Job Experience
Ejecutiva de Ventas Cuentas Claves
NeoEmbassy Cia Ltda
September 2016 to Actually working here
Prospección y apertura de mercado corporativo
Elaboración de propuestas para eventos y convenciones.
Firma de convenios corporativos para hospedaje y eventos
Organización y supervisión de Eventos corporativos como seminarios , cenas , eventos sociales.
Business Executive
Budget Rent a Car
March 2012 to November 2015
Prospección de clientes para apertura de nuevos mercado corporativo
Elaboración de propuesta comerciales a corto y largo plazo. Renting
Análisis de clientes para calificación de crédito.
Negociación para firma de convenios corportativos.

Senior Account Executive
Amadeus IT Group
November 2006 to March 2012
Key Account Manejo de cuentas claves adquisición de cuentas mantenimiento de clientes, venta de productos It Seguimiento de requerimientos en tiempo oportuno . Cierre de negociaciones y crecimiento de ventas de portafolio de productos.
General Manager
Greenpacific travel agency
March 2005 to August 2006
Gerente General encargada de la programación de circuitos turísticos
Marketing de la agencia , adquisición
De cuentas corporativas , capacitación al personal
Directora Comercial
Hotel Barcelo Colón Miramar
August 2001 to February 2005
Representante de ventas de la oficina en Quito.
? Manejo de cuentas Corporativas y Agencia Tour Operadoras.
? Organización de paquetes para congresos y convenciones de empresas.
? Manejo de Grupos de colegios y familia.
? Desarrollo de plan de Marketing para promoción de hotel a nivel nacional e internacional.
? Organización de viajes de familiarización para agentes de viajes que conozcan las
instalaciones y actividades turísticas de la zona
Jefe de agencia
Las Carabelas Cia Ltda
October 1988 to November 2000
? Coordinadora de paquetes turísticos en el interior del país.
? Responsable organización y desarrollo de los mismos,
? Elaboración de estrategias de ventas y promociones conjuntamente con el hotel.
? Venta de boletos aéreos nacionales e internacionales. Reporte de ventas y proyección de ventas
Education
Diplomado en Marketing
Escuela de Alta Gerencia Fundacion Banco Popular Universidad de Valparaiso Chile
(Ecuador)
September 1999 to February 2000
Tecnología en Administración de Empresas Turísticas
INSTUR
1998 to 2000
Tecnología en Marketing
American Junior college
1995 to 1998
High Shool Diploma
Anamosa High school
(USA)
July 1987 to July 1988
Computing
Office Windows, Word,Excell,
Medium
Other Skills
Apertura de mercado ,prospección de. Lientes
Venta de soluciones
Turismo
Marketing directo
Hospitalidad
Planificación estratégica
Cierre de Ventas Efectivas
CRM
Microsoft Office
Servicio de atención al cliente
Proceso de ventas
Plan de negocio
Negociación
More .Imelda
Industries of interest
Navigation
Areas of interest
Logistics / Transportation / Distribution
Availability to travel and work outside the city
Yes