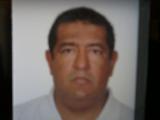 J. ANTONIO
ZAPATA GONZALEZ
ING PROCESOS Y PROYECTOS PINTURA in MJ SALTILLO
SALTILLO
,
Coahuila de Zaragoza
,
Mexico
Current:

MJ SALTILLO

Past:

CELESTICA MONTERREY

Education:

QFB
https://profiles.jobomas.com/j.antonio.zapata.gonzalez
Job Experience
ING PROCESOS Y PROYECTOS PINTURA
MJ SALTILLO
May 2014 to May 2018
ING. PROCESO
ING. PROYECTO
ING, EMPAQUE
CURSO PRETRATAMIENTO PPG
CURSO PINTURA POLVO PPG
CURSO ESPECIFICACIONES PINTURA CAT
ING. DE PINTURA Y PROCESOS
CELESTICA MONTERREY
January 2013 to July 2013
Ingeniero Pintur.
Encargado de linea de retrabajo PINTURA
Encaegado de linea de retrabajo PULIDO DE PANTALLAS
Ing. De Procesos: soporte de linea productiva,( wi, alertas de calidad,
ayudas visuales, etc) cambio de ingenieria , nuevos productos, productos alternativos,
etc
Proyecto t-mobile
REPRESENTANTE DE SERVICIO TECNICO Y VENTAS
PINTURAS ATLAS MARLUX SA DE CV
January 2011 to January 2013
Ingeniero de Servicio Técnico y ventas,
VISITA A CLIENTES Y PROSPECTOS,

Encargado de Monterrey, N.L.
Seguimiento a Pedidos , soporte de problemas en linea , acuses de recibo, facturación,
inventarios, pruebas de nuevos productos, enlace cliente-planta
Visitas de nuevos clientes, liberación de nuevos productos, reportes a planta y clientes,
Juntas, Recorridos de seguridad, Igualación de color, etc.
SUPERVISOR PINTURA
Flextronics de México
March 2008 to May 2010
APLICACION DE PINTURA BASE SOLVENTE EN PLASTICOS COMO ABS , PVC.
MANEJO DE MIX-ROOM
RETRABAJOS AREA FINESSE
LIMPIEZA DE SUSTRATOS (TINAS DE LAVADO)
PRUEBAS DE PROCESO
BALANCEO DE LINEA
PRUEBAS DE INGENIERIA
LIBERACION DE PRIMERA PIEZA
AJUSTES DE PARAMETROS
KAIZEN , AMEF, 5´S,
AUDITORIAS DE COLOR
REPORTES Y BITACORAS
ETC
SUPERVISOR DE CALIDAD
PEMSA DEL NORTE
August 2007 to March 2008
DESARROLLO DE DOCUMENTOS DE CALIDAD,
AUDITORIAS DE SATISFACCION DEL CLIENTE (CSA)
AUDITORIAS DE PROCESO (FOSFATO, CATODICO, ANTICHIP , PINTURA Y CLEARCOAT)
DOCUMENTACION DE PRIMERA PIEZA
LIBERACION DE PRIMERA PZA
QUALITY GATES
AMEF
MATCH COLOR
ETC
COORDINADOR DE ALMACEN
MERCURIO CARGO SA DE CV
August 2006 to August 2007
CONFRONTA DE AVIONES CON MATERIAL DE IMPORTACION Y EXPORTACION.
REVISION DE DOCUMENTOS (PEDIMENTOS)
INVENTARIOS
ENTREGA Y RECEPCION DE MERCANCIA
MANEJO DE ALMACEN INTERNO.
CONTROL DE ENTRADAS Y SALIDAS
ETC.
REPRESENTANTE DE SERVICIO TECNICO SR
PPG Industries de Mèxico SA de C
August 2001 to August 2006
EXPERIENCIA DESDE PRETRATAMIENTO(FOSFATO, ECOAT Y ANTICHIP) HASTA ACABADO (CLEARCOAT)
AREA DE RETRABAJOS(REPARACIONES)
MANEJO DE MIX ROOM(BASE AGUA Y SOLVENTE)
AUDITORIAS PROCESO
AJUSTES DE PARAMETROS CABINAS(BASE AGUA Y SOLVENTE)
APLICACION CABINAS
MANEJO PINTURA 2K Y 3 K
PRETRATAMIENTO EN PLATICOS Y EN METAL
MANEJO DE CAR WASH
MANEJO DE RESIDUOS PELIGROSOS
MANEJO DE EPP
APLICACIONES EN METAL , PLASTICO, RESINAS.
ESPESORES, COLOR, AJUSTES DE TONO
ETC.


Education
QFB
[Otra]FACULTAD DE CIENCIAS QUINICAS
(México)
August 1988 to August 2003
More J. ANTONIO
Availability to travel and work outside the city
No