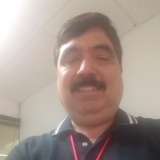 J Jesús
Ambriz González
Coordinador de Reursos Humanos y Nóminas in COMAPA DE REYNOSA
Reynosa
,
Tamaulipas
,
Mexico
Current:
COMAPA DE REYNOSA
Education:
Licenciado en Derecho y Ciencias Sociales
Job Experience
Coordinador de Reursos Humanos y Nóminas
COMAPA DE REYNOSA
October 2016 to Actually working here
Responsable de Contratación y Selección de Personal, Nóminas, Administración de Disciplinas, Desarrollo e Implementación de Políticas y Procedimientos, Seguridad Higiene y Medio Ambiente, Servicios Médicos, Negociación y Administración de los Contratos Colectivos de Trabajo,
Education
Licenciado en Derecho y Ciencias Sociales
UNIVERSIDAD AUTONOMA DE NUEVO LEON
Currently studying
IT skills
Word, Excel, Power Point
Medium
Other Skills
DDI, LEAN MANUFACTURING CONCEPTS.
More J Jesús
Career Goals
Realizar aportaciones para lograr un buen Clima Laboral, alcanzar las Metas como son Seguridad, Calidad, Eficiencia y Productividad y la optimización de sus recursos de Operación.
Industries of interest
International Organization
Areas of interest
Human Resources - HR
Availability to travel and work outside the city
Yes
Interests and hobbies
Convivir con mi Familia y con algunos Amigos, Apoyar con algunas actividades a mi Comunidad, Leer, Caminar, trotar, cantar y tocar mi guitarra.