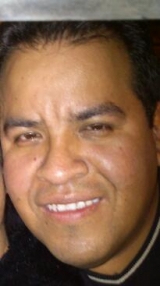 J JESUS
ANGUIANO BOTELLO
OPERADOR ALMACENISTA in C & E PERSONAL
IRAPUATO
,
Guanajuato
,
Mexico
Past:
AUTOS SS DE IRAPUATO
Job Experience
OPERADOR ALMACENISTA
C & E PERSONAL
July 2012 to October 9999
OPERARIO CONTRATISTA DE MAQ ELABORADORAS DE RASTRILLOS DE HIGIENE PERSONAL EN PLANTA GUILLETE DE IRAPUATO.
LABOR DESDE ABASTACIMIENTO DE CONTENIDOS,VIGILAR EL CORRECTO ARMADO DEL MODELO EN CURSO Y EMPAQUE PREFINAL
ASESOR DE COMPRA
AUTOS SS DE IRAPUATO
August 2010 to July 2012
ASESORIA DE VENTA A CLIENTES(PROSPECTOS) DESDE EL PUNTO DE VENTA MUESTREO,DEMOSTRACION DE UNIDADES,HASTA LLEGAR AL CIERRE DE VENTA DE LA UNIDAD DE INTERES AL CLIENTE Y DANDO SEGUIMIENTO A LA POST-VENTA
ASESOR FINANCIERO
Banco INBURSA
June 2010 to December 2010
PROMOVER Y ASESORAR A DIFERENTE TIPO DE CLIENTES SOBRE LOS PRODUCTOS Y SERVICIOS OFRECIDOS (BANCO-CAPITAL,PRESTAMOS E INVERSION,
SEGUROS-DE TODO TIPO Y RUBRO
AFORE-OPCIONES DE RETIRO Y ASESORIA COMPLETA
JEFE DE TURNO(SUBGERENTE)
FARMACIA BENAVIDEZ
September 2008 to May 2010
APERTURA Y CIERRE DE SUCURSAL ASI COMO ADMINISTRAR EL PERSONAL Y APOYAR A PROMOVER LA VENTA MANEJO DE FONDOS E INVENTARIOS
JEFE DE DEPARTAMENTO
. Mercado Soriana
May 2005 to August 2008
ENCARGADO DE DIRIGIR Y ATENDER AL PERSONAL A CARGO ASI COMO APOYAR EN PROMOCION DE TARJETA PROPIA EN CAJAS ACOMODAR Y ATENDER CAJA DE COBRO EN EL DEPTO DE FARMACIA Y PERFUMERIA

Education
CERTIFICADO
Universidad de Guanajuato
(México)
August 1991 to June 1994
Other Skills
CEDULA PROFESIONAL CONSAR
COMO SER UN BUEN JEFE Y COMPAÑERO
ventas
More J JESUS
Career Goals
ME GUSTA SER RESPONSABLE TENGO FACILIDAD DE PALABRA,CUENTO CON AUTOMOVIL PROPIO Y LA MAYOR DISPOSICION
Industries of interest
Capital Goods
Areas of interest
Commercial / Sales
Availability to travel and work outside the city
Yes
Interests and hobbies
JUEGO BASQUETBOL ME GUSTA EL CINE Y LA MUSICA Y EN GENERAL ME CONSIDERO ALEGRE,DIVERTIDO UNA PERSONA CON VALORES Y RESPETO.