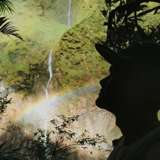 J Sebastian
Bermúdez
TECNOLOGO EN TOPOGRAFIA in HIDALGO
Calarcá
,
Quindió
,
Colombia
Current:

HIDALGO

Past:

Maca Topografía S.A.S.

Education:

Tecnologo en topografia
https://profiles.jobomas.com/j.sebas.bermudez
Job Experience
TECNOLOGO EN TOPOGRAFIA
HIDALGO
April 2017 to July 2017
REALIZACION DE LABORES OTORGADAS POR EL JEFE COORDINADOR, COMO LEVANTAMIENTOS DE SUPERFICIES, LOCALIZACION DE OBRAS Y COMPONENTES DE LA VIA, CONTROL DE EXCAVACIONES, NIVELACIONES, ENTRE OTROS.
CADENERO 1
Maca Topografía S.A.S.
February 2017 to April 2017
APOYO DE TOPOGRAFO EN ACTIVIDADES COMO LEVANTAMIENTOS, LOCALIZACIONES, MONITOREOS.
TRABAJO REALIZADO EN DABEIDA-ANTIOQUIA
TECNOLOGO TOPOGRAFIA
DELTA INFRAESTRUCTURA SAS
June 2016 to September 2016
REALIZACION DE LEVANTAMIENTOS TOPOGRAFICOS, LOCALIZACIONES, CONTROL DE EXCAVACION EN AlCANTARILLADO.
Tecnologo en Topografia
Sociedad de Mejoras Publicas, Parque de Recreación
October 2015 to December 2015
Actualizacion de planos, Parque de la vida y Parque de recreación en la ciudad de armenia Quindio. Trabajo realizado a la sociedad de mejoras publicas de la ciudad.
Education
Tecnologo en topografia
Universidad del Quindío
Currently studying
Languages
IT skills
More J Sebastian
Availability to travel and work outside the city
No