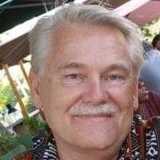 Jörgen Niklas
Lehmann
Country Manager in Regis Lda.
Maputo
,
Abroad
,
South Africa
Job Experience
Country Manager
Regis Lda.
March 2013 to January 2014
Country Manager for Regis Mozambique Lda., an international company specialized in servicing the Oil & Gas sector with logistics in the area of heavy lifts, road transportation, import and forwarding of special goods. Responsible for the management of the operational, administrative and financial areas of the business in Mozambique. Customer relations and negociations, sales and marketing. Quality, Health, Safety and Environment certification and reviews of service and equipment. Business development.
Education
Chief Engineer
Sjöbefälsskolan i Göteborg, Sweden
Currently studying
Languages
Swedish
Bilingual / Native
More Jörgen Niklas
Career Goals
Industries of interest
Areas of interest
Availability to travel and work outside the city
No
Interests and hobbies