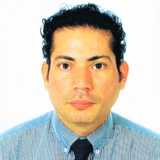 Jöse
Ozorio
Consultor Legal in ASCIA
San Salvador
,
San Salvador
,
El Salvador
Education:
Master en Leyes
Job Experience
Consultor Legal
ASCIA
November 2015 to Actually working here
- Desarrollo de Consultorías de Investigación en prevención de la violencia, Desarrollo y Capacitaciones en seguridad. Planificación del Territorio.
Asesor Legal
ISDEM
September 2002 to Actually working here
- Asesorar a Concejo Directivo de ISDEM y municipios sobre el marco legal nacional y local en desarrollo local y políticas públicas en relación a nuevas tecnologías
- Proveer asesoría a los gobiernos locales sobre pautas para la elaboración de ordenanzas municipales en áreas de juventud, género y seguridad local
- Docente jurídico en Centro de Formación Municipal, ISDEM
- Brindar asesoría en la creación de políticas públicas en desarrollo local en temas de juventud, emprendurismo, desarrollo económico local, PYMES, propiedad intelectual, comercio electrónico, datos personales
- Focalizar propuestas en la planificación estratégica de territorios.

Education
Master en Leyes
Universidad de Hannover
(Alemania)
September 2013 to December 2014
Licenciado en Ciencias Jurídicas
Universidad Francisco Gavidia
Currently studying
IT skills
Ingenieria en Software
Advanced
More Jöse
Career Goals
Desarrollarme profesionalmente y poder aplicar toda mi experiencia en una organización integral.
Industries of interest
Areas of interest
Availability to travel and work outside the city
Yes
Interests and hobbies