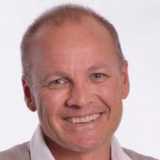 Jyri
Hamalainen
CTO Telecom in Multichoice
Buenos Aires
,
Buenos Aires
,
Argentina
Education:
BSc. Electronic Engineering
Job Experience
CTO Telecom
Multichoice
January 2008 a Actually working here
Negocio de Media - Technology Head
Jyri Hamalainen is a Finnish born, South African, with over 22 years combined experience in mobile telecoms, Internet web and cloud technologies, payments, information security, cryptography, semiconductor microchip development, and most recently for the past 8 years in hybrid TV media in Africa. In 2016 Jyri has been acting as Interim-CEO for a media startup, assisting in raising private equity, DCF financial modeling, valuation, and content strategy.
Jyri began his career in telecom and cryptographic microchip design, and with the arrival of the Internet and mobile telecommunications in the early 90?s, soon realized his passion and ability for translating deep technological concepts into real products and business opportunities. Jyri?s current interests are in business transformation into the digital age for large and small companies across all industry verticals.
Jyri has held senior technical leadership positions in Multichoice Naspers group (DStv Mobile, DMTV, DStv Online and Multichoice Broadcast Technologies) where he was acquired in 2008 to help transform the company?s strategic drive to make media content available via mobile broadcast and streaming technologies to the mobile consumer in Europe, Africa, and in South Africa.
Jyri has a Bachelors degree in Electronic Engineering (1990) from the University of Natal, Durban, was a team recipient of an IDC Export Innovation award, and has won various other performance related awards during his career.
Jyri speaks English, Afrikaans, Finnish, and is currently learning Spanish.

Education
BSc. Electronic Engineering
University of Natal South Africa
(Sudáfrica)
January 1987 a December 1990
More Jyri
Career Goals
Industries of interest
Areas of interest
Availability to travel and work outside the city
No
Interests and hobbies