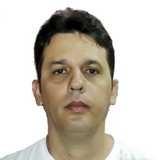 Kadyr
Valdes
Soporte Tecnico Data Center in INSSJP. Pami
Buenos Aires
,
Ciudad Autónoma de Buenos Aires
,
Argentina
Current:

INSSJP. Pami

Past:

Centro de Gestión Contable, C. Del Sur (CUBA)

Education:

Ingeniero Electronico
https://profiles.jobomas.com/kadyr.valdes
Job Experience
Soporte Tecnico Data Center
INSSJP. Pami
July 2016 to Actually working here
* Monitoreo de los sistemas de PAMI con herramientas como OMVIEW (que es un fork de nagios), AppDynamics y otras.
* Control y gestion de los backup, utilizando la herramienta de IBM, TSM
* Controlar y chequear el hardware del Data Center para prevenir caidas de los sistemas.
* Gestionar los envios masivos de mails, usando la herramienta
Sendblaster.
* Ejecutar los scripts asignados mediante JIRA, y ejecutar las respectivas comprobaciones.
* Ejecutar los deploys asignados mediante JENKINS y ejecutar las comprobaciones.
* Detectar los servicios y sistemas con problemas y generar la incidencia para su posterior solucion.
* Levantar los servicios caidos en los sistemas en que estamos autorizados a hacerlo.
* Monitorear mediante VMWare las mas de 900 vm existentes el el
Instituto.

Administrador de Redes
Centro de Gestión Contable, C. Del Sur (CUBA)
January 2008 to October 2015
* Encargado del funcionamiento de la red del Centro de Gestión Contable del municipio de C. Del Sur, donde se llevaba la contabilidad de todas las unidades presupuestadas del territorio. Red montada en su primera etapa sobre servidores Windows Server 2003 y software operando sobre SQL Server 2000.
* Responsable de la migración del servidor a Windows Server 2008 R2 y la base de datos a SQL Server 2008.
* Responsable del funcionamiento, mantenimiento y upgrade de las computadoras, los servidores y los equipos de redes del centro.
* Mantener un monitoreo continuo de la red para identificar y aplicar los procedimientos indicados para cada situación.
* Administrar los permisos de usuarios y grupos de la empresa
* Responsable de ejecutar la política de respaldo de la información implementada por la empresa.

Education
Ingeniero Electronico
UNIVERSIDAD DE PINAR DEL RÍO ?Hermanos Saíz Montes de Oca?
(Cuba)
August 1988 to July 1994
IT skills
Bases de Datos, MySQL, Oracle, SQL Server
Medium
More Kadyr
Career Goals
Recomenzar mi carrera profesional en este gran país, que me ha abierto las puertas. Poder transmitir toda mi experiencia y adquirir todos los conocimientos posibles de lo que siempre me ha apasionado: las tecnologías informáticas. Poder desempeñarme en un puesto acorde a mi experiencia y mis conocimientos tanto informáticos como electrónicos.
Availability to travel and work outside the city
Yes