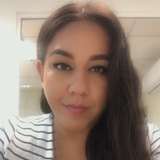 L. A. Karla
Figueroa
Asistente de Crédito y cobranza in Empresa Mexicana de Manufacturas S.A. de C.V.
Current:
Empresa Mexicana de Manufacturas S.A. de C.V.
Education:
Licenciada en Administración
Job Experience
Asistente de Crédito y cobranza
Empresa Mexicana de Manufacturas S.A. de C.V.
May 2016 to Actually working here
Recuperación de cartera.
Análisis de solicitudes de crédito .
Facturación.
Validación de bancos.
Liberaciones.
Aplicaciones de pagos.
Inventarios diario.
Atención a clientes.
Reportes diarios.
Elaboración de pagarés .
Sobregiros.
Anticipos.
Sat.
Protección de cheques .
Control de asistencias, retardos, incapacidades, horas extras.
Nómina semanal y quincenal.
Caja chica .
Resguardo de expedientes asociados y clientes .
Pago proveedores .
Portales clientes .
Rembolsos.
Bitácoras de viaje .
Requisiciones .
Eventos de integración social. .


Asegurador de Calidad
Invercap Afore
January 2014 to February 2016
Revisión y validación de expedientes.
Detección de anomalías, irregularidades o ilegibilidades en expedientes.
Captura de producción en sistema.
Elaboración de reportes diarios de producción.
Liberación de producción para su envió a procesar (Digitalización)
Organización de envió de expedientes para resguardo.
Capacitación personal.
Auxiliar Administrativo
Comisión Federal de Electricidad
January 2013 to January 2014
Elaboración de Filtros y Expedientes en Media Tensión.
Movimiento de personal
Control de cortes
Ordenes de reconexión y recontratación
Documentos incobrables
Conciliación de documentos
Evaluaciones de los trabajadores
Análisis de consumo cero
Control de reparto
Nómina de sindicalizados.
Auxiliar Administrativo
ITD
January 2011 to July 2011
Dar de alta el activo fijo a los diferentes departamentos en el sistema del SIBISEP.
Levantamiento físico del inventario del instituto.
Education
Licenciada en Administración
Instituto Tecnológico de Durango
(México)
August 2008 to December 2011
IT skills
Office, Windows, SICOM, SICOS, CRM, SAFRE
Advanced
More L. A. Karla
Career Goals
Industries of interest
Areas of interest
Availability to travel and work outside the city
Yes
Interests and hobbies