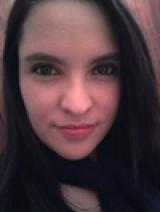 L. Lizette
Romero Larrota
Jefe del Departamento de Mercadeo Y publicidad in BAFY MUEBLES Y CIA LTDA
Current:
BAFY MUEBLES Y CIA LTDA
Education:
Profesional en Mercadeo y Publicidad
Job Experience
Jefe del Departamento de Mercadeo Y publicidad
BAFY MUEBLES Y CIA LTDA
January 2007 a December 2011


Asesoría y servicio a clientes corporativos como Metropolitan Club, Hotel Andes
Plaza, Transportadora Izgo, Compañía Colombiana Automotriz Mazda, entre otros.
Consultar con los clientes después de la venta, para resolver problemas existentes y brindar asesoría.
Elaborar cotizaciones, convenir plazos de crédito, garantías y fechas de entrega.
Identificar y contactar clientes potenciales.
Informar a los clientes sobre las ventajas y utilización de las mercancías y servicios.
Preparar o supervisar la elaboración de contratos de venta.
Promover las ventas con los clientes.
Recuperar cartera vencida.
Revisar y actualizar la información en cuanto a innovaciones de productos, competidores y condiciones de mercadeo.
Además del manejo de clientes, la realización del seguimiento de órdenes de pedido y producción, controlando tiempos y realización de actividades de los empleados. Manejo de compras y proveedores.
En la parte de diseño cree la herramienta de Valor agregado con la implementación de la creación prototipos en 3D del mobiliario el cual fue todo un éxito.
Asistencia Gerencial: Programación de agenda, archivo, Correspondencia, entre otros.


Education
Profesional en Mercadeo y Publicidad
Fundación Universitaria Panamericana
(Colombia)
June 2009 a Currently studying
Tecnologia en Diseño Visual
Fundación Unipanamericana
(Colombia)
June 2004 a April 2009
IT skills
Corel Draw, Adobe: Photoshop, Ilustrator, Sony Vegas, Rhinoceros, Autocad
Advanced
Microsoft Excel, Microsoft Acces
Advanced
Microsoft Word, Microsoft Power Point
Advanced
More L. Lizette
Career Goals
Objetivos laborales:
* Desarrollarme dentro de la compañía en las áreas de Mercadeo, utilizando mis conocimientos de servicio al cliente, estrategias de fidelización de clientes y servicio postventa.
* Escalar dentro de la compañía adquiriendo más conocimientos acerca de la misma y del manejo de la parte comercial.
* Hacer equipo con mis compañeros de trabajo para cumplir los objetivos y las metas propuestas por la compañía.
Industries of interest
Trade Mass Consumption Design Editorial Hotel Printing House Information and Research Wood Industry Manufacturing Media / TV, Radio, Others Advertising / Marketing / PR Services Tourism
Areas of interest
Administration, Finances, Acountancy, Banking Marketing and Advertising Graphic Design / Fashion Design / Industrial Design Marketing Research Commercial / Sales
Availability to travel and work outside the city
Yes
Interests and hobbies
Me encanta la literatura colombiana, uno de mis escritores favoritos es Mario Mendoza.
En mis tiempos libres práctico la fotografía analoga y el desarrollo de piezas artisticas.