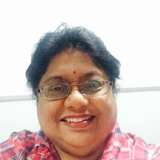 L Vijayaletchumi
Loganathan
Master Planner in Jabil Circuits Sdn Bhd
Bukit Mertajam
,
Pulau Pinang
,
Malaysia
Current:
Jabil Circuits Sdn Bhd
Past:
Tongkah Electronics Sdn Bhd
Education:
Diploma in supervisory management
Job Experience
Master Planner
Jabil Circuits Sdn Bhd
December 2001 to October 2012
1)Jobs functions covers , Responsible for workcell production planning and leading production planners for planning 13 lines for Approximately 200 LVHM products per week.
Review forecast analysis, Sell -thru Analysis , MRP upload after capacity, material sizing and synchronization of deliveries2)Ensure a feasible production build plan is released to production based on CTS and capacity.Ensure Plant KPI and plant forecast revenue is met.3)Ensure OTD commits and customer MOR ratings are met. Plan sufficient kanbans to support HLA assy builds and liase with kitting for build plan readiness.4)Plan, execute and track NPI Orders , EOL & EC   changes to build plan.5)Ensure Lean manufacturing practises ,targets are implemented at shopfloor and planning processes.
6) Attending daily operations meeting and briefing management on escalations and production performance and execution of planned schedules .
Senior Inventory Analyst
Tongkah Electronics Sdn Bhd
February 1995 to May 2001
1)Responsible to set up MANMAN X MRP II Systems implementation plantwide for all user groups at Tongkah Electronics .Conduct Training, customization of reports and systems software,setting up of MRP systems procedure and Inventory Management.
2)Conduct and co-ordinate plantwide Inventory take .Analyze inventory fallout and reconcile overall inventory take to system numbers.Maintain MRP Run for User groups.

Material Scheduling Supervisor II
Advance Micro Devices (AMD) Penang
May 1992 to August 1994
1)In charge of Material schedulers & Planners for Hermetic /Plastic divisions of AMD Plant. Planning of compound requirements for offshore & subcon divisions for AMD plants worldwide.
2)Liase with suppliers on deliveries for offshore and internal plant supply. Work on Master Forecast with US counterparts.
Warehouse Co-ordinator
Advance Micro Devices (AMD) Penang
May 1984 to May 1992
1)In charge of storehands for all warehouse functions for Plant 1 pertaining to Direct/Indirect/Spare parts Stores,Scrap Stores, Receiving /FG and Chemical Stores.
2)Undertaking Storage,Issuance , Physical inventory and stock relenishment and vehicle maintenance, KPI and manpower management.
Education
Diploma in supervisory management
MIM
(Malasia)
January 1992 to January 1994
Advanced cert in Purchasing & Matrl Mgmt
MIPMM & IPS (UK) Ext.exams
(Malasia)
July 1987 to November 1988
Other Skills
Powerpoint, Word , Excel, Oracle & Sap systems
Presentation , training and SOP write up
More L Vijayaletchumi
Career Goals
Industries of interest
Areas of interest
Availability to travel and work outside the city
Yes
Interests and hobbies