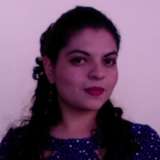 Lorraine
SF
CONSULTOR / GESTOR DE CONTENIDOS in PMS
Ciudad de México
,
Ciudad de México
,
Mexico
Education:
Diplomado en principios básicos de Tanatología
Job Experience
CONSULTOR / GESTOR DE CONTENIDOS
PMS
April 2018 to May 2020
- Gestión de Intranet Corporativa- Desarrollo de contenidos y copys para recursos comunicativos tanto de uso interno como para uso comercial.- Gestión de Sitios Web coporativos.-Producción de recursos comunicativos multimedia.Diseño instruccional e-learning.
COORDINACIÓN DE COMUNICACIÓN
COLEGIO SALESIANO
July 2015 to October 2017
COMUNICACIÓN corporativa, organizacional, medios digitales, tecnologías de información y comunicación, relaciones públicas. EDUCOMUNICACIÓN.
Education
Diplomado en principios básicos de Tanatología
Asociación de Tanatología
July 2017 to Currently studying
Diplomado en Locución Profesional
Bellavocesméxico
(México)
April 2013 to December 2013
Diplomado en Humanidades
Universidad Salesiana México
January 2013 to January 2015
Lic. Ciencias de la Comunicación
Universidad Salesiana
(México)
August 2012 to July 2015
IT skills
Paqueteria Office
Advanced
Animación para motion graphics
Advanced
Programas de Diseño
Advanced
Uso de sistema operativo
Advanced
Software para la edición profesional de Audio
Experto
Software para edición profesional de video
Advanced
Other Skills
Radiodifusión
Producción en Medios
Fotografía y Video
Locutora Certificada por la SEP
More Lorraine
Career Goals
Mi objetivo profesional es aportar al éxito de los negocios desde la comunicación corporativa.
Industries of interest
Government Media / TV, Radio, Others Advertising / Marketing / PR
Areas of interest
Availability to travel and work outside the city
Yes
Interests and hobbies