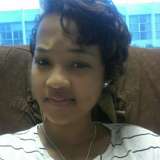 L'Rainique
Lottering
ADMINISTRATION CLERK: WARDS in Tygerberg Hospital, PAROW
Elsies River
,
Western Cape
,
South Africa
Current:
Tygerberg Hospital, PAROW
Past:
Tygerberg Hospital, PAROW
Job Experience
ADMINISTRATION CLERK: WARDS
Tygerberg Hospital, PAROW
September 2016 to Actually working here
Duties:
Render an administrative support service to patients, public, supervisor and staff.
Effectively contribute to the provision of a well-managed administrative system to accommodate the operational needs of the emergency unit.
Provide a client/patient-friendly environment at the administrative office/frontline desk in the unit.
Maintain code of ethics and core values to ensure effective inter-personal communication.
Facilitate the feedback to the Manager regarding patients, stock, equipment
Admissions/ Typist? Surgery Department
Tygerberg Hospital, PAROW
April 2016 to Actually working here
O General office management and handle patient information.
o Dealing with complaints
o Handle a variety of personnel, written and telephonic enquiries and redirect calls.
o Taking Messages
o Typing of documents
o Admitting patients.
o Extract and prepare data
o Compile, transcribe and distribute minutes of meetings
o Work directly with executive management, consultants and other business units
o Assist Doctors with retrieving of patient folders
o Arranging patient appointments
o Accurately a
Administration Clerk ( Executive Secretary)
Tygerberg Hospital, PAROW
September 2015 to Actually working here
Activities include:
I?m responsible for providing secretarial and administrative support to all parts of the office. In charge of organizing, prioritizing and delegating task effectively to ensure that all administrative work is managed competently, and in accordance with the office changing priorities and deadlines. Other tasks include covering the reception area at lunchtime and during holiday periods, meetings and greetings visitors, answering their queries and dealing with deliveries.
Duti
Secretary/ Receptionist
Errie Möller NGK Primary School (Contract work)
February 2014 to Actually working here

? Answering of telephone and taking messages
? Diary Management
? Filling of documentation (record keeping of documentations)
? In charge of CEMIS(Centralised Educational Management Information System WCED) and LMS(learning management system WCED) of the school
? Attending of short courses for the school
? Organising and taking minutes at meetings
? Supplier invoices and petty cash
? Preparation of employers? salaries
? Attend principal?s meetings in his absence
? Assistant teacher
? Bookkeep
Office Administration
Tomi?s Meatpackers (Vacation worker)
June 2012 to Actually working here

? Perform office administration tasks, such as:
o Filing of documentation
o Answering of telephone and taking messages (managing of switchboard)
o Assist floor manager and finance manager with general administrative tasks
? Dealing with customers queries
? Barcoding of products
? Assist with inventory counts
? Bookkeeping of financial statements of company
? Other general administrative work.

Cashier/ admin
Checkin
April 2011 to Actually working here
? Deal with customer queries
? Over the counter sales
? Assist store manager with the procurement of goods, such as ordering and receipt of goods
? Perform cashier functions which include receipt of monies and perform cashing up functions by reconciling daily takings to summary of cash register slips
? Involved in month end annual stock take
? Answering of telephone
? Working on weekends
? Preparation of employer's salaries
? General administrative work

Education
Diploma
Boland College Worcester
(Sudáfrica)
January 2012 to June 2013
Languages
Inglés
Bilingual / Native
IT skills
Enterprise Systems
Advanced
Web and Social Skills
Experto
More L'Rainique
Career Goals
ITo whom it may concern
I have more than 2 years? experience in the working environment. This ranges from tax administration to diary management and information technology management.
When it comes to learning new skills or a new system I enjoy learning and giving myself the opportunity to increase my skill set, even if it means that I have to relocate to learn new things. Knowledge with experience is a powerful combination to have.
I enjoy working with people both colleagues and clients as
Industries of interest
Clerk
Areas of interest
Secretary / Reception
Availability to travel and work outside the city
Yes
Interests and hobbies