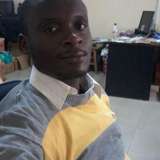 Obadiah
Asiago
Accountant in Dejay consultants-kisumu
Nairobi, Kenya
,
Kisii
,
Kenia
Current:
Dejay consultants-kisumu
Job Experience
Accountant
Dejay consultants-kisumu
March 2016 a Actually working here
Bookkeeping and preparation of financial statements. Calculation of taxes and other statutory deductions. Assisting audit seniors with verification and analysis of accounts.
Education
CPA FINAL
KASNEB
Currently studying
BACHELOR OF COMMERCE
JOMO KENYATTA UNIVERSITY OF AGRICULTURE AND TECHNOLOGY
Currently studying
More Obadiah
Career Goals
Establish professional competence in the field of accounting and fulfill my ambitions in life.
Industries of interest
Areas of interest
Availability to travel and work outside the city
Yes
Interests and hobbies