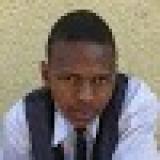 Obakeng
Ledwaba
Workshop Service Technician Intern in Drager SA
Johannesburg
,
Gauteng
,
South Africa
Past:
Omega Fire and Security
Education:
BTECH Electrical Engineering
Job Experience
Workshop Service Technician Intern
Drager SA
November 2019 a March 2020
Service of Safety gas analysers and Pre delivery checks on medical equipments
Electronics Technician
Omega Fire and Security
April 2018 a February 2019
Installation and Maintenance of Electronic Security Products
Technical Intern
Multinet Systems
April 2017 a March 2018
Installation of Fire detection systems
Trainee Technician
AME Telecommunications
February 2016 a April 2017
Production of Genset Panels.
Solar Research and development.
Maintenance of DC backup systems.
Education
BTECH Electrical Engineering
University of Johannesburg
(Sudáfrica)
January 2019 a January 2019
N Diploma Electrical Engineering
Tshwane University of Technology
(Sudáfrica)
January 2013 a January 2016
More Obakeng
Career Goals
Industries of interest
Areas of interest
Availability to travel and work outside the city
Yes
Interests and hobbies