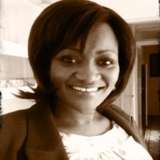 Obakeng
Madikela
Legal Manager in Emira Property Fund
Johannesburg
,
Gauteng
,
South Africa
Current:
Emira Property Fund
Past:
National Empowerment Fund
Job Experience
Legal Manager
Emira Property Fund
January 2019 a Actually working here
Emira is one of the top 50 listed companies on the johannesburg stock exchange as a real estate investment trust in property. Emira has a property portfolio spanning retail, industrial, commercial and residential. It also owns open-air retail centres in the united states.

I was appointed as legal manager and was responsible for all legal matters affecting the company at a corporate level. This included inter alia:.

4. 1. 1 acquisition and disposal of properties in south africa and the united stated of america, from deal commencement until conclusion, including negotiating and finalising term sheets, due diligence investigations, drafting the sale or purchase of the letting enterprise, financing agreements from external funders, financial close and managing the balance of the transaction until the completion of the adjustment account; .
4. 1. 2 bee shareholding transactions, including reorganising and refinancing existing bee transactions; disposing of emira?s interests in bee subsidiaries and acquisition of majority shares in various subsidiaries;.
4. 1. 3 negotiating, drafting, finalising and managing the implementation of leasing arrangements with national retail tenants, including hybrid agreements;.
4. 1. 4 establishing share incentive schemes;.
4. 1. 5 managing and working closely with the property management company.
4. 1. 6 negotiating, drafting and finalising funding agreements, security documents, managing the registration of mortgage and/or notarial bonds; .
4. 1. 7 negotiating and finalising fidic agreements, development agreements, operations and maintenance agreements, rooftop lease agreements, power purchase agreements and related agreements;.
4. 1. 8 negotiating with municipalities and state-owned enterprises regarding land leases;.
4. 1. 9 managing litigation matters. .



Specilaist Legal Advisor: Venture Capital and Project Finance
National Empowerment Fund
August 2012 a December 2014
In this role generally, i was responsible for undertaking, executing and implementing all legal requirements pertaining to each project, including:.

4. 4. 1 legal due diligence investigations, risk mitigation strategies, deal structuring and providing legal input to investment committees;.
4. 4. 2 drafting transaction documents, including term sheets, venture capital loan agreements, joint venture agreements, corporate funding agreements, security documents and other related documents;.
4. 4. 3 project implementation, including steering committees, feasibility studies, negotiating with various service providers (including project managers, epc contractors, o&m contractors, licensing agreements with technology providers, lease agreements, employment agreements, owner?s engineers and other service providers;.
4. 4. 4 research, legal opinions and ad hoc legal advisory services; and.
4. 4. 5 generally all other legal requirements of the fund.


Legal Manager
Alexander Forbes
August 2005 a Actually working here
My duties involved, inter alia: .
4. 8. 1 mergers and acquisitions, advice on transaction structure, structured finance, vendor finance, drafting, negotiating, vetting and reviewing commercial contracts (such as shareholders, subscription, financing support, vendor finance, sale of shares, share warehousing, sale of business, put-option, commercial leases and other general commercial agreements);.
4. 8. 2 renegotiating and restructuring existing commercial transactions, drafting opinions, instructing and briefing external attorneys, and generally performing all other functions associated with the legal advisory function.
4. 8. 3 advising the board on various legislative developments (i. E. The national credit act, protection of personal information bill, consumer protection act 2008 and the companies act 2008); .
4. 8. 4 drafting and editing internal communications with the business (by way of workshops, q&a sessions, publications, etc); .
4. 8. 5 assisting alexander forbes afrinet investments (an alexander forbes company with operations and equity interests in various african countries, including malawi, kenya, swaziland and nigeria) with various legal matters, including drafting agreements, mergers and acquisitions and negotiating with local investors.


Education
BCom
Wits University
Currently studying
LLB
Wits University
Currently studying
Other Skills
property management
Mergers & Acquisitions; Corporate and Commercial Law; Structured Finance (loan agreements; LMA; equity; CTA; security documents); research, interpreta
? Acquisition of Properties in South Africa and cross-border property sale or acquisition transactions ? Negotiating and drafting leasing arrangement
More Obakeng
Career Goals
Industries of interest
Areas of interest
Availability to travel and work outside the city
Yes
Interests and hobbies