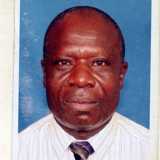 Obango
James Oroma
Site/Projects Manager and Supervisor (Construction) in Promco Services
Education:
5 Higher Diploma in Construction ( Structures)
Job Experience
Site/Projects Manager and Supervisor (Construction)
Promco Services
September 2004 to Actually working here
. I hold Higher Diploma in Construction (Structures) and Ordinary Diploma in Civil Engineering, from Kenya Polytechnic (University). Have more than fifteen (15) years experience in Project Controls, Planning, Materials, Site Supervision and Management in Building Construction (Civil Engineering related Jobs). Have vast knowledge on Roads Construction as well.My communication skills in English, Swahili (both written and spoken) are excellent.
As regards to my experience , I have worked for reputable companies, including the former Kenya Shell ltd/Shell & BP ltd, I was in charge of preparation and approval of Construction drawings for Petrol Stations, Roads and pavements (Fore-court Layouts), Residential buildings (Staff Housing) and supervision of physical construction of the same. Currently, I am working with Promco Services, as a Site Manager/Supervisor (Construction) Civil Engineering related jobs, in Kenya. Thank you in advance while I look forward to your response.

Yours faithfully,
James O. Obango.

Education
5 Higher Diploma in Construction ( Structures)
Technical University - Nairobi
Currently studying
IT skills
IT -- Computor literate
Medium
More Obango
Career Goals
Industries of interest
Areas of interest
Availability to travel and work outside the city
Yes
Interests and hobbies