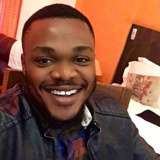 OBASESAM
EFFIOM
IT Accountant in Gammon India Ltd | FCEP - JV
Nyanya Federal Housing Estate, Abuja
,
Federal Capital Territory
,
Nigeria
Current:
Gammon India Ltd | FCEP - JV
Job Experience
IT Accountant
Gammon India Ltd | FCEP - JV
April 2015 to June 2016
The Transmission and Distribution (T&D) business of the Company operates on Engineering Procurement Construction (EPC) basis in power transmission and distribution sector. With its execution capacities, large manufacturing capabilities for Transmission Tower & Conductor and Customer focus the Company is recognised as a leading player in India.

The Company has also been expanding its footings into overseas countries and executing EPC contracts in Algeria, Kenya, Afghanistan and also supplying towers to Nigeria, Ethiopia, Ghana, Sri Lanka, Oman, etc. With the thrust on privatization of Transmission Lines involving large investments in BOOT / BOO basis, the division is well positioned to capture the business opportunity having large manufacturing capacity for towers as well as conductors.

To cater to the ever growing power consumption, rapid industrialization and huge energy deficit, the Government of India had planned to make large capital expenditure in the 11th Five Year Plan in the Power Generation, Transmission and Distribution segments and set a target of adding about 78000 MW of additional capacity. This will enable your company to cater to the ever growing demand of power transmission and distribution.
Education
Accounting
Ghana Christian University College
Currently studying
Banking & Finance
University of Lagos
Currently studying
EC-Council Certified Ethical Hacker (C|EH)
EC-Council University
Currently studying
EC-Council Computer Hacking Forensic Investigator (C|HFI)
EC-Council University
Currently studying
EC-Council Computer Security Analyst (E|CSA)
EC-Council University
Currently studying
Languages
Inglés
Bilingual / Native
IT skills
Computer Security Analyst
Experto
Computer Hacking Forensic Investigator
Experto
Other Skills
Computer Forensic Analyst
Ethical Hacking
More OBASESAM
Career Goals
IT Security
Industries of interest
Areas of interest
Availability to travel and work outside the city
Yes
Interests and hobbies