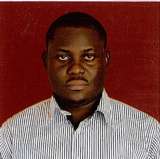 OYEKAN
AYOMIDE
Senior sales executive key Account in Zaika foods Ltd
Job Experience
Senior sales executive key Account
Zaika foods Ltd
August 2016 a Actually working here
Senior Sales Executive Key-Account
Reports Directly to the Head of Sales & Marketing
In charge Of products Across Shoprite stores
To meet customers and promote products range as applicable to facilitate FRT in development of sales strategy, Process and procedure.
To manage the implementation of all the the relevant applicable SOP. To ensure sales transactions are executed as per given prices and policies.
To manage the day customer meetings in the sales region, taking guidance, encouraging team work and facilitating related professional work process in order to achieve high performance standards.
To coordinate with internal and external parties at the appropriate levels to ensure smooth flow of interaction and transaction.
To develop good customer base, customer relationship in the area assigned, develop customer intimacy and support.
To ensure sales Targets are achieve as per assigned products and region/key accounts wise through managing the effective sales strategy and follow-up to ensure accomplishment of sales operational plans.
Sales Growth-
To assess the various information tools, identify business opportunity and pinpoint bottleneck areas to further increase sales volume, market share and profitability.
Products Develop of Both Bakery and Deli for Shoprite across country.
To focus actively on key Accounts and seek support from FRT for various functional team/management where appropriate to ensure prompt solution to key Accounts.
To prepare all applicable reports in time for accuracy and in order to ensure that they match the functional requirements, policies and standards.
To perform other related duties or assignment as and when assigned.
Sales supervisor coordinator
Utc nig plc
November 2015 a September 2016
? Responsible for growing the brand by expanding the sales of mass market products in assigned locations in the west.? Work closely with dormant distributors to reactivate business upturn.? Responsible for ensuring product availability and effective display with the table tops and distributors.? Ensure adequate documentation and record keeping of all sales and promo activities for proper accountability and audit purposes.? Engage in relationship management with distributors/table tops and bu
Sales Executive
Procter and gamble (Vicmat)
September 2014 a Actually working here
Reports Directly to the Business Manager
Grows business volume in the area of supervision in terms of volume, coverage, distribution, golden stores& usage of SFA.
Able to work to deadline and adapt to changing conditions and ability to demonstrate an understanding of personalities and behavioral styles.
Excellent attention to details; Results - focused and takes responsibility for own actions.
Excellent communication skills - ability to deliver appropriate information to the right people.
Decision making, team work, work standard, Motivation, Problem Solving, Adaptation, Customer - Orientation, Initiative, Stress Tolerance &Self Confidence
Displays integrity &self-motivated
Ability to drive & use of SFA
Sales and marketing Executive
food concept plc
May 2006 a December 2014
Sales & Marketing Executive
Reports Directly to the Head of Sales & Marketing
Responsible for growing the brand by expanding the sales of mass market products in assigned locations in the west.
Work closely with dormant distributors to reactivate business upturn.
Responsible for ensuring product availability and effective display with the table tops and distributors.
Ensure adequate documentation and record keeping of all sales and promo activities for proper accountability and audit purposes.
Engage in relationship management with distributors/table tops and business partners as a whole.
Responsible for distributor and recruitment to foster continuous increase in the sales of all products by brand
Responsible for sourcing and establishing new and effective alternative channels to sustain sales.
Gather market and customer information and provide feedback on future buying trends.
Engage in competitor analysis report, brand size, volume, and weight and price delivery schedule.
Involved with the [product research and innovation for business improvement and development.
NATIONAL ELECTRICITY POWER AUTHORITYNIG PLC
2003
Industrial Training [Oyo District]
Education
BIZ ADMIN
THE POLITECHNIC OF IBADAN
(Nigeria)
June 2004 a September 2011
More OYEKAN
Career Goals
Industries of interest
Areas of interest
Availability to travel and work outside the city
No
Interests and hobbies