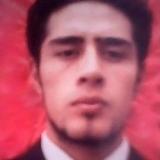 Ozkxr
Ibxrrx
Ayudante de mecánica in Talleres RMC
Sangolquí, Pichincha, Ecuador
,
Pichincha
,
Ecuador
Past:
Ambacar "Independiente"
Education:
ING Mecánico automotriz
Job Experience
Ayudante de mecánica
Talleres RMC
November 2016 to Actually working here
Encargado de recepción y pedidos para abastecimiento de bodega del taller.
Encargado de Capacitaciones según, se requiera,
Recepción de vehículos y clasificación del daño, presupuestar repuestos y mano de obra,
Encargado de redes sociales del taller para absorber clientes potenciales.
Auxiliar de Mecánica
Ambacar "Independiente"
September 2014 to April 2015
Cajero
SPA CHRISTIAN
February 2014 to October 2014
Cajero
Corporacion el Rosado "mi juguetaría"
February 2013 to February 2014
Administrador
Hotel Gold
June 2011 to September 2012
Vendedor de mostrador
Auto Gold
February 2011 to February 2013
Caddy de golf
Club los Chillos
May 2006 to December 2012
Dueño
Golf
Actually working here
Education
ING Mecánico automotriz
Espe
(Ecuador)
March 2013 to February 2018
Juan de Salinas
Currently studying
UTPL
Currently studying
Languages
Español
Bilingual / Native
IT skills
word, ecxel, power point, picasa,
Advanced
Other Skills
trabajo en equipo, facilidad de palabra, superqcio de objetivos
More Ozkxr
Career Goals
Industries of interest
Areas of interest
Availability to travel and work outside the city
Yes
Interests and hobbies