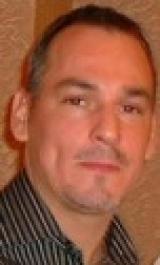 P
Patenaude
HRMS/PeopleSoft and ERP Consultant - Available for Contracting in Bliss Consulting Inc.
Current:

Bliss Consulting Inc.

Past:

Fisheries and Oceans Canada

Education:

HR Management/LR Realtions and IT
https://profiles.jobomas.com/p.patenaude
Job Experience
HRMS/PeopleSoft and ERP Consultant - Available for Contracting
Bliss Consulting Inc.
December 2013 to Actually working here
Always available to lead/contribute or implement projects/initiatives related to: - Product/Application and Systems Development and Release Management - Manager of nationally scaled projects and change management, PeopleSoft / Oracle Management and other ERP or HRMS/HCM systems. - Manager of systems teams/project teams as well as the division/branch. - Providing functional/techno consultation/help/advice for businesses/systems, upgrades, feasibility of change and options/solutions for clientbase. - Providing business and systems needs analysis (15+ yrs), fit-gaps, workflow management, managing ERP databases and related table administration/changes/fixes for ERP systems/bolt-ons and HR IM/IT. - Track record for creating conceptual designs/mock ups that meet business needs and leading these projects through successful implementation/use by thousands of clients - Leading HR and multi-disciplinary business and/or process mapping/re-engineering and change management - Leading shared Systems initiatives/Federal / Provincial/ Municipal Government systems teams/projects and Business/systems Clusters serving up to 40000+ clients at one time. - Eager to learn additional PeopleSoft Modules eg. Campus Direct, Assets Management, Production lines applications, more HCM, other ERP eg. SAP and/or WorkDay. Availability - Ottawa, Montreal, Toronto and remotely for clients across North America/internationally! Look me up as my full resume is NOT posted... Paul theboys@rogers.com 613-741-1343
HRMS/PeopleSoft National Manager
Fisheries and Oceans Canada
December 2012 to April 2013
NAT. MANAGER ? HRMS and PeopleSoft
Fisheries and Oceans Canada
June 2012 to June 2013
Interchange Canada contract - Providing business, systems, functional and technical expertise on all HR IM/IT. Re-organize the HRMS division, revamp service standards and build capacity of team on handling HRMS reports, service requests, helpdesk, system issues management, business analysis, gathering requirements, deploying multiple modules/products to meet clients/departmental/clients needs. In addition, re-align tasks and team on all internal/external projects/initiatives, leading multiple large projects, the Public Service Modernization related projects, Shared Services initiatives, the CHRBP, and the HRBSP pilot including the on-boarding of PeopleSoft onto a singly hosted application/instance, shared with 7 other departments - governance, configuration, multi-company set-up, business unit segregation, security and roles.
MANAGER ? HRMS ? BUSINESS ANALYSIS TEAM
Canadian Food Inspection Agency
September 2009 to Actually working here
MANAGER ? HUMAN RESOURCES MANAGEMENT SYSTEMS
Public Safety Canada - Securité publique Canada
May 2009 to September 2009
Product Manager / Cluster Director / Senior Bus.Analyst
Public Works & Government Services Canada, Ottawa ON
January 2007 to May 2009
Senior Business/Systems Analyst / Acting Chief + Director
Fisheries and Oceans Canada
January 2002 to January 2007
Managing all HRMS projects /PeopleSoft developments and all system components + 12+ PeopleSoft modules while serving up to 13000 employees Core clients consisted of HR, Health and Safety and Security disciplines (up to 14 business lines)
HR Generalist and Consultant
Department of National Defence, Ottawa ON
October 1998 to March 2002
Manager, Consultant and Head Hunter
Multiple Temporary Agencies
October 1993 to October 1998
Professional placement agencies (2) , Ottawa ON - Serving up contracts and recruitment, staffing and administration of multi-disciplinary employees for permanent/temporary assignments (Administrative, HR, IT, Lawyers, Chiropractic, Pharmacists and other Professional capacities)
Manager/Designer (East End - 3000 ft Store)
Beaudry Silk Greenhouse
April 1986 to October 1993
Education
HR Management/LR Realtions and IT
[Otra]Athabasca University
(Canadá)
January 2013 to January 2013
Graphic Design/Business applications
Algonquin College
(Canadá)
January 1995 to January 1995
Languages
Francés
Bilingual / Native
Inglés
Bilingual / Native
IT skills
Other Skills
Requirements Analysis
Director level
Middle Management, Director, Chief/Lead - Functional, Technical, Senior Business Analyst, Business Analysts, Helpdesk
Database Administration
Board of Directors, Administration, Operations and Steering Committee, Chairing joint departmental/interdepartmental meetings
Product Development, Administration and Management
HRIS/HRMS Database Management
Operating System Development
PeopleSoft, Oracle Applications
Oracle ERP Implementations, change Management, Maintenance, troubleshooting and support services
Community Engagement
Public Speaking, presentation and facilitation on HR MGT System, requirements, JAD sessions etc.
Federal Government
Applications/Software development
Product Lifecycle Management
Strategic Planning
Manage and deliver Software Solutions/Systems Teams
Information Systems Project Management
Change Management ProSci ADKAR Certified
Public Sector since 1998
Microsoft Office, Word, Excel, Powerpoint, Visio, Project
Busines Analysis, Sytems Analysis, Report and Data Analysis
Development of report, pulling data with PS Query,
Public Policy administration, business and systems integration, department-wide implementation
Public Administration
Peoplesoft, Nakisa, SFT, Access, Visual Basic, Toad, Data Mover, PeopleTools, PeopleCode, PSQuery, SQR/SQL, Crystal Query, XML
Product/Application Manager, Application design/development
ERP management, ERP Release management, ERP Division administration, implementation, project management and implmentation
Management, Team Management, Coaching, mentoring, performance review
Project Planning, scoping, costing, management, full life-cycle, risk management, implementation
Customer Service, Client service oriented, develop/implment service standard, ensure quality assurance
Analysis, Administration, Fit-gaps, Business Process Mapping, Data Modelling, Data Definition, Requirements gathering and definition, mockups, teating
Program Management
Governance, planning and strategic direction of Cluster, GCHRMS, HRMS, PeopleSoft
Project Management, Project Team Management, Meeting Deadlines/delivery
More P
Areas of interest
IT / Technology / Telecommunications
Availability to travel and work outside the city
Yes