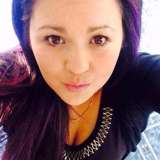 Pabdka
Gonzalez
Ejecutivo telemerketing y asistente de gerencia in Clinica Multilaser
santiago
,
Metropolitana
,
Chile
Current:

Clinica Multilaser

Past:

Armonia & Belleza a Domicilio

Education:

Auxilar adminiatrativo
https://profiles.jobomas.com/pabdka.gonzalez.3034
Job Experience
Ejecutivo telemerketing y asistente de gerencia
Clinica Multilaser
August 2016 to Actually working here
Recepcion de paciente, fidelizacion y captacion de nuevos clientes, encargada de cierre de caja, ejecución de pedidos, boletas electronicas, resolución de problema, entre otras.
Trabajadora independientemente
Armonia & Belleza a Domicilio
March 2015 to July 2016
Entrega de sevicios esteticos y terapéutico a domicilio.
Orientada eb entregar un servicio a mujeres de toda las edades, ofreciendo mi trabajo profesionalmente.
Mercaderista
Nestle
December 2013 to April 2014
Desempeñada en el levantamiento de sala, hacer pedidos, fifo, limpieza, orden y ejecución de estanderes de la empresa
Esteticista integral
Centro de estetica new line
November 2013 to May 2015
Desempeñada como esteticista integral cubriendo tratamientos fáciles y corporales, complementarios como depilación y manicure.
Dermoconsejera
L'oréal
November 2011 to April 2013
Dermoconsejera encargada de la orientacion2 de los productos a los clientes, maquillaje y tratamientos esteticos. Recepción de pedido orden y limpieza
Ejecutivo telemarketing
Claro s.a. y Mapcity
October 2010 to April 2012
Ejecutiva de ventas y finalización de clientes
Desempeñada en erea segun campaña requerida por las empresas.
Education
Auxilar adminiatrativo
Mas capaz
(Chile)
July 2015 to April 2017
Cajero bancario
Sence
(Chile)
May 2015 to April 2017
Esteticista integral
Escuela de estetica patricia bernal
Currently studying
Languages
More Pabdka
Availability to travel and work outside the city
No