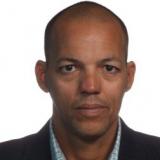 Pabel
Aguero
Jefe de logística y mercado in Conservas de vegetales
Quito
,
Pichincha
,
Ecuador
Current:

Conservas de vegetales

Past:

UEB conservas de vegetales camaguey cuba

Education:

Control de riesgos, inocuidad de los alimentos
https://profiles.jobomas.com/pabeloski
Job Experience
Jefe de logística y mercado
Conservas de vegetales
October 2014 to February 2015
Administración de almacenaje, ventas y distribución de productos terminados, manejo de personal y materiales, análisis de indicadores financieros y de estrategias de distribución,
jefe de mantenimiento
UEB conservas de vegetales camaguey cuba
August 2013 to October 2014
confección de planes de mantenimiento y reparación a equipos tecnológicos, manejo de recursos humano y materiales, claculo de presupuestos de ejecución y cronogramas de trabajo.
tecnologo procesos industriales
calderas ALASTOR
February 2012 to August 2013
planificar plan de ejecución de obras y dirigir y controlar todos los recursos materiales y humanos dela empresa, supervisar el cumplimiento del cronograma de ejecución aprobado por el dpto. de ingeniería
Especialista en tratamiento de aguas y residuales
Calderas ALASTOR
August 2005 to February 2012
Dirigir montaje y mantenimiento de plantas de tratamiento de aguas para la industria, confección de plan es de trabajo, cronogramas de ejecución de objetos de obra manejo de personal y recursos materiales.
Education
Control de riesgos, inocuidad de los alimentos
Universaidad
(Cuba)
August 2014 to August 2014
Maestría Administración de negocios
Universidad de camaguey
(Cuba)
February 2007 to October 2010
Especializado de Marketing de los servicios y atención al cliente. Introducción a la contabilidad. Nacional de tratamiento de agua en GESTA 2007. Meto
universidad de camaguey
(Cuba)
September 2006 to November 2013
Diplomado en dirección
Universidad de camaguey
(Cuba)
April 2006 to July 2007
IT skills
excel,word, power point
Medium
Other Skills
pabel aguero
pabel aguero rodriguez
More Pabel
Career Goals
como ingeniero químico o docente matemáticas, quimica
Industries of interest
Petrochemicals
Areas of interest
Energy, Minning and Fuel Industries
Availability to travel and work outside the city
Yes