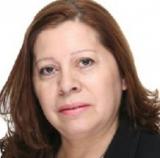 PABLA
LUCERO
Consultor in IMMAT Consulting
CABA
,
Ciudad Autónoma de Buenos Aires
,
Argentina
Current:

IMMAT Consulting

Past:

INSSJP

Education:

Post Grado en Alta gestion de Calidad en Salud
https://profiles.jobomas.com/pabla.lucero
Job Experience
Consultor
IMMAT Consulting
February 2013 to Actually working here
Diagnósticos y elaboración de proyectos de Sistemas de Gestión de Calidad
Análisis, mejora y optimización de procesos
Acompañamiento en la implantación de la cultura organizacional de calidad.
Encuestas de satisfacción y desarrollo de proveedores.
Capacitaciones en inducción para la Calidad, implantación, mejora, acciones correctivas, no conformidades. Auditorias
Auditor ISO 9001-2008
Actualmente: implantando Sistema Gestión de Calidad empresa de Ingeniería Civil y Topografía
Gerente
INSSJP
March 2007 to February 2013
Organización y puesta en marcha de la Gerencia completa y de los Sistema Organizacionales de atención, selección y entrenamiento de RRHH,
Líder de los Proyectos de Procedimientos técnicos y administrativo Control de la adecuación de las normas de Seguridad e Higiene.
Líder de la Puesta en Marcha del Sistema de Gestión de Calidad logro de obtención de certificaciones internacionales ISO9001 en 2011 y recertificación nuevos procesos en 2012 Personal involucrado 500 personas
Manejo de relacion
Education
Post Grado en Alta gestion de Calidad en Salud
Universidad Católica Argentina
(Argentina)
March 2012 to December 2012
Mater en Administración de Negocios
Universidad del Centro de la Provincia de Buenos Aires
(Argentina)
March 2002 to December 2003
Licenciada en Organización
Universidad Tecnológica Nacional
(Argentina)
February 1984 to December 1987
Técnico Químico
BT9 Junin
(Argentina)
March 1976 to December 1981
More PABLA
Career Goals
MBA - Master en Administración de Negocios y Licenciada en Organización Industrial, sólida experiencia en implantación de sistemas organizacionales y sistemas de gestión de la calidad en empresas públicas y privadas.
Amplios conocimientos en buenas prácticas de planeamiento y organización de empresas administrativas e industriales, alto nivel de iniciativa, liderazgo y dinamismo con visión estratégica e integral del negocio, capacidad analítica, de negociación, con ganas de enseñar y transmitir
Industries of interest
Education
Areas of interest
Quality
Availability to travel and work outside the city
Yes
Interests and hobbies
Mis hobbies son leer, ver películas, trabajar las flores y plantas.