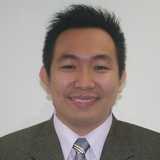 Pablito
Nicolas
Audit Analyst - Quality Control Analyst in Webb Fontaine Asia Inc.
Kuala Lumpur
,
Malaysia
,
Malaysia
Current:

Webb Fontaine Asia Inc.

Past:

APC by Schneider Electric

Education:

Bachelor of Science in Mechanical Engineering
https://profiles.jobomas.com/pablito.nicolas
Job Experience
Audit Analyst - Quality Control Analyst
Webb Fontaine Asia Inc.
May 2013 to May 2015
RESPONSIBILITIES:
1. Quality Control Analyst
- Conducts final quality check on each Trade Transaction prior to the completion of Manila VCCs (Valuation & Classification Center) component in the FCVR (Final Classification & Valuation Report)
- Testing, Verifies and ensures that all data captured in VW (Value Webb) application system, together with all HS Classification and Valuation opinions, meet the quality standards set by the CIPS, GIR, WTO Agreement on Customs Valuation and other related or similar references.
- Coordinates, discusses and resolves with respective staff any non-conformances
- Records audit results and prepare Quality Check Reports
2. Internal Audit
- Conducts internal audit based on set procedures, guidelines and criteria. (ISO 9001:2008 & OHSAS 18001)
- Records audit results and prepare Internal Audit Reports
3. Risk Management
- Assist the Risk Management Team in assessing the risk profiles of Exporters, Importers, and Applicants.
EXPERIENCE GAINED:
- To be familiar and knowledgeable with all the products imported by a country, my commodity handles cars, heavy equipments, various machines for construction and manufacturing industries, oil and gas machineries, mechanical and electrical machineries, air conditioning and refrigeration, and all of its parts and components, hand tools, machine tools, different kinds of metal products, too many to mention, one of my main responsibilities are to research, study and analyze the product and give certain tax equivalent using Harmonized System Code with respect to its functions and nature of use.
ACCOMPLISHMENTS:
- Since my designation is a Quality Control Analyst, quality is our top priority while working in WEBB Fontaine Asia, I could say that I am very efficient in my job responsibilities, I resigned from the company with a good reputation and good quality of work and I often got excellent certificates in our monthly performance evaluation.
- My first designation was Valuation & Classification Analyst after my 6 months probationary period, the company promoted me to Quality Control Analyst as a proof of my hard work and dedication to the company.

Mechanical Qualifications Engineer
APC by Schneider Electric
December 2010 to March 2011
RESPONSIBILITIES:
- Testing, checking and measuring each and every mechanical parts that are used in products like UPS (un-interruptible power supply) which are commonly used in IT industry to regulate the flow of electrical current.
- Testing, checking the colors, strength and dimension of packaging box carton that are used in final packaging of the UPS.
EXPERIENCE GAINED:
- Applied my knowledge on how to use different kinds hand tools, like height gauge, digital calipers, torque meters, steel rule, and be familiar with machines like compression machine in checking, measuring and testing samples provided by the suppliers and learned how to make a Qualification reports using AutoCAD and SolidWorks for illustration.
Asst. Machine Operator
Dubai Cable Company Private Limited
July 2008 to August 2009
RESPONSIBILITIES:
- Assigned to operate 80 meters long double purpose Pourtier Drum Twister 2500, machine processes are laying-up assembly or forming of cables, the color coded cores are twisted with the corresponding length per meter, and armoring process.
- Assigned to operate 50 meters long Cortinovis Conetorsion 2000, machine process is steel wire armoring, the PVC insulated are process through and covered with sets of steel wires, the purpose of armoring is to have extra protection because cables are buried underground.
- Setting up machine parameters and ensuring the process of production are finished before due date.
EXPERIENCE GAINED:
- To be in a manufacturing environment which the work schedules are in shifts, we are working 12 hours a day, 7 days a week.
- Experience on how to properly communicate and relate to other race and to follow each and every rules by the company
- Ensuring safety at work and work with a minimum supervision
- To become independent and to work overseas
ACCOMPLISHMENTS:
- After my probationary period I am already operating the Pourtier Drum Twister independently which are normally operated by two individuals. In my 7th month I started to run the Cortinovis Conetorsion 2000 after a training of 1 week with good production and top quality cables. Most of the time I exceeded the target production quantity, the company entrusted me these machines because of my accomplishments and worked as a Machine Operator even my designation was for a Asst. Machine Operator Trainee. I resigned with a good performance record and proved the skills of the Filipinos.
Lights-man
HWT Mobile Lights and Sound System
April 2004 to April 2008
Year 2004-2007 (part-time job)
RESPONSIBILITIES:
- Assigned to decide, set-up and control the corresponding lights that will be used in a certain event or programs
EXPERIENCE GAINED:
- Familiarity in different kinds of lights and lighting tools and equipment
- Applying basic electrical connections like series and parallel connection in lighting systems
Education
Bachelor of Science in Mechanical Engineering
Technological Institute of the Philippines
Currently studying
IT skills
Other Skills
ACADEMIC ACCOMPLISHMENTS:Project Name: Pick and Place, Robot ArmSubject: Mechatronics, Instrumentation and Control Engineering Role: Team LeaderTeam
More Pablito
Availability to travel and work outside the city
Yes