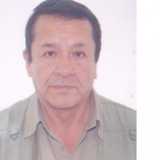 PABLO JOSÉ
ZORRILLA CÓRDOVA
JEFE DE PROYECTOS Y RESIDENTE DE PROYECTO in GRACO S.A
LIMA LA MOLINA
,
Lima
,
Peru
Current:

GRACO S.A

Past:

GMI INGENIEROS CONSULTORES S.A.

Education:

ING. MECÁNICO ELECTRICISTA
https://profiles.jobomas.com/pablozorrillac
Job Experience
JEFE DE PROYECTOS Y RESIDENTE DE PROYECTO
GRACO S.A
August 2015 to October 2016
DUCTO ENTERRADO Y TRAMOS CORTOS AÉREOS DE TRANSFERENCIA DE GLP, DESDE RELAPASA HASTA LA PLANTA DE ABASTECIMIENTO EN VENTANILLA PARA LA REFINERÍA DE PETROLEO LA PAMPILLA - REPSOL
JEFATURA DE SUPERVISIÓN
GMI INGENIEROS CONSULTORES S.A.
December 2013 to June 2015
JEFATURA DE SUPERVISIÓN DE OBRAS EN GENERAL DE LA CONSTRUCCIÓN DE UN MEGATANQUE DE ALMACENAMIENTO DE CRUDO DE 380 MB EN LA REFINERÍA DE TALARA, EJECUTADA POR LA EMPRESA ESPAÑOLA FELGUERA-IHI.
DIRECTOR DE SUPERVISIÓN GENERAL
TUV RHEINLAND&TECNICONTROL
March 2012 to October 2013
OBRAS CIVILES, ELECTRICAS, INSTRUMENTACIÓN, AUTOMATIZACIÓN Y CONTROL DEL GASODUCTO SUR ICA EJECUTADA POR GRAÑA Y MONTERO S.A., DESDE HUMAY A CHINCHA, PISCO, ICA, NAZCA Y MARCONA.
GERENTE DE OBRAS EN GENERAL EN PERÚ
GyM,SSK,ENERSUR, KALLPA,CUAJONE, TOQUEPALA, SIDER PERÚ,ELECTROPERÚ, ETC
January 1966 to Actually working here
HE TRABAJADO DESDE 1966 HASTA LA FECHA 2016 EN MUCHA GRANDES EMPRESAS EN NUESTRO PERÚ. SI ME DAN LA OPORTUNIDAD DE ADJUNTARLE MI CV QUE ES MUY AMPLIO, ESTARÍA MUY AGRADECISDO.
LES RECOMIENDO CON MUCHO RESPETO SIMPLIFICAR LA RECEPCIÓN DE EXPERIENCIA PROFESIONAL CON UN MÉTODO MAS SIMPLE COMO OTRAS ENTIDADES....MUCHÍSIMAS GRACIAS, Y BENDICIONES A TODOS USTEDES: ING. PABLO ZORRILLA CÓRDOVA
Education
ING. MECÁNICO ELECTRICISTA
UNI
(Perú)
March 1966 to November 2016
Other Skills
INGENIERÍA, EXPERTO EN CONSTRUCCIONES Y MONTAJES
Liderazgo
More PABLO JOSÉ
Career Goals
APOYAR CON MIS CONOCIMIENTOS PROFESIONALES AL DESARROLLO EM GENERAL DE NUESTRO PERÚ
Availability to travel and work outside the city
Yes
Interests and hobbies
Me interesa mi paz mental y mi tranquilidad espiritual, Hobbies: Lectura de textos referente al pensamiento positivo