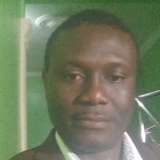 Uhumuavbi
Ehiavbi
Divisional Head, Lagos State in CITY GATE GLOBEL INVESTMENT LIMITED/ EMPIRE TRUST MFB LTD
Current:

CITY GATE GLOBEL INVESTMENT LIMITED/ EMPIRE TRUST MFB LTD

Past:

LAPO MFB LIMITED

Education:

B.sc public admin
https://profiles.jobomas.com/pastorehis
Job Experience
Divisional Head, Lagos State
CITY GATE GLOBEL INVESTMENT LIMITED/ EMPIRE TRUST MFB LTD
December 2019 to Actually working here
-To see to the growth of the division business wise through client acquisition and retention, quality disbursement, PAR reduction and profitability.
-To lead, manage and grow the divisions; through proactive implementation of strategies that will bring about operational self-sufficiency and best customer experience.
-To assess structure and performance of divisions: evaluate, understand and make strategic decisions regarding divisions? activities, staffing, market driven products and acceptable lending methodology.
-To ensure all branches under his/her supervisor are compliant with current risk management and audit standards.
-Demonstrate commitment, dependability and respect for all team members in divisions; serve as a guiding light in leading his/her team members towards relationship-based success with clients.
-Cooperates with, participates in, and supports the adherence to all internal policies, procedures, and practices set by management for overall soundness of the division.
-Effective and efficient co-ordination of all Market-facing staff under his/her supervision for performance.
-To advise the Management on the way forward for speedy growth of the division.
-Efficient management of all other resources under his/her care.
-Develop, execute and manage retail lending strategy and tactical business plan, taking into account the market opportunity/growth potential, existing capabilities and risk appetite.
-Responsible for making sure that the division?s goals and objectives are met within a set time.
-Ensure timely report rendition.

Area manager
LAPO MFB LIMITED
June 2007 to Actually working here
General specialization
Good oral, written & presentation skills
A high tolerance of stress and enjoys responsibilities
Quick learner with good grasping ability
Action-oriented and result-focused
Lead & work as a team in an organized way
Great time management skill
Education
B.sc public admin
Ambrose Alli University
(Nigeria)
October 1999 to June 2004
Languages
IT skills
More Uhumuavbi
Availability to travel and work outside the city
Yes