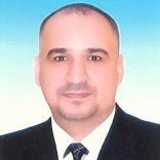 Qayssar
Al Hussein
HR Advisor in Control Risks Group
Sharjah
,
Sharjah
,
Emiratos Árabes Unidos
Current:
Control Risks Group
Education:
MBA - Management
Job Experience
HR Advisor
Control Risks Group
November 2012 a July 2016
? Administer 3 HR departments, develop and implement HR policies and procedures adhering local legislation.
? Control HR budget and evaluate payroll system, and assure accurate data management of employees by improving and sustaining the HR admin process and review job descriptions across all levels.
? Collaborate with other executives to translate business strategies into HR actions that drive business results.
? Engaged in recruiting & selection of employees, and guided on Labour/Employment laws, Social security and Tax, Legal Compliance / Labour relations, and employment contracts of the temps and permanent employees.

HR Manager
System Construct
June 2010 a November 2012
? Executed a wide range of HR functions, including recruiting and training employees, talent management, supervising disciplinary action, handling HR records, and diversity issues.
? Facilitated medical insurance, completed exit interviews, examined 3 monthly payrolls of 13,000 employees, developed, and implemented HR policies and procedures, restructured compensation process & benefits system, as well as evaluated C&B Job specification, and description.
? Trained HR team on public relations, legal compliance, HRIS records and interviewing techniques to ensure that the company employs the right balance of staff in terms of skills and experience.
? Structured training & development program, analysed employee?s annual performance and satisfaction survey, endorsed performance management system, and progression planning and career paths.

HR and Administration Manager
Arab Center for Engg. Studies - Dubai
March 2005 a June 2010
? Steered whole recruitment process of the company, and effectively communicated to all levels of managers to take appropriate decisions related to HR projects, policies and operations.
? Appraised HR database and personnel files to assess accuracy of entering data, planned HR strategies, handled and monitored all petty cash funds, and created a useful training & development program.
? Successfully processed payroll, compensation & benefits system, and LPO?s, NOCs, also prepared all types of t
Education
MBA - Management
American University of Hawaii
Currently studying
B.Sc. Accounting
University of Basrah
Currently studying
Languages
Arabic
Bilingual / Native
Other Skills
? Payroll Management System
? HR Policies & Procedures
? Performance Management
? HR Strategic Planning
More Qayssar
Career Goals
Human Resources Consultant/ Manager
Articulate, dynamic, and multi-talented Human Resources Management Executive, leveraging more than 15 years of comprehensive managerial level experience in the human resources field. A recognised expert with a proven track record of managing a broad range of HR functions including manpower planning, budgeting, recruitment and selection, conflict resolution, benefits and compensation, HRIS management, and Oracle ERP applications. Demonstrated success in the development of HR policies and procedures to improve efficiency, profitability, competitive positioning, and overall HR related operations across all organizational levels. Proficient in resolving challenges, keeping a positive mental attitude, and encouraging teams to work hard for the growth of the business.

Industries of interest
Areas of interest
Availability to travel and work outside the city
Yes
Interests and hobbies