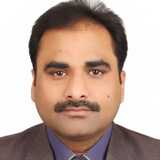 Qamar
Shoaib
Sales Consultant in National general Insurance.
Abu Dhabi
,
Abu Dhabi
,
Emiratos Árabes Unidos
Current:
National general Insurance.
Education:
Bachelor of Commerce (B.Com)
Job Experience
Sales Consultant
National general Insurance.
March 2015 a Actually working here
? In NGI I am responsible for the following key roles:
? Corporate deals in respect of EoSB i.e. Gratuity Liability Plans. Shouldering corporate liability.
? Presenting Business Continuity Plan to the Establishment?s owner and enlightening its importance.
? Approaches potential clients by utilizing mailings and phone calls, conduct briefing session to the prospective clients.
? Determine clients particular needs and financial situations by scheduling fact finding, determining extent of present coverage and investments; ascertaining long term goals.
? Develop the appropriate plan with coordination of superiors by enlightening the fact finding.
? Making presentation to the prospective clients in respect of their designed plans, elaborate the importance of life Insurance by risk coverage and compulsory savings and obtain signed application for coverage.
? Filing the documents to office and obtain underwriting approval.
? Update job knowledge by attending trainings and maintaining personal networks.
Education
Bachelor of Commerce (B.Com)
University of Balochistan - Pakistan
Currently studying
More Qamar
Career Goals
I am seeking a challenging position in Customer Service & Administration.
Industries of interest
Areas of interest
Availability to travel and work outside the city
Yes
Interests and hobbies