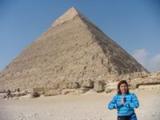 R Guadalupe
Mandujano Velazquez
Director deFeinanzas in Aldo Conti Italia
mexico
,
Queretaro de Arteaga
,
Mexico
Current:

Aldo Conti Italia

Past:

Guardian Industries

Education:

Lic en Contaduría
https://profiles.jobomas.com/r.guadalupe.mandujano.velazquez.14541
Job Experience
Director deFeinanzas
Aldo Conti Italia
February 2015 to Actually working here
Head of finance (Contralor)
Guardian Industries
May 2008 to Actually working here
- Responsable de administrar las funciones financieras tales como; Contabilidad, tesorería, cuentas por cobrar, cuentas por pagar, impuestos, costos, inventarios, sistemas, información financiera y presupuesto, así como coordinar auditorías internas y externas. USGAAP and IFRS.
- Asegurar el cumplimiento fiscal, legal y laboral así como requerimientos de información.
- Optimizar procesos (costo- beneficio) Evaluar nuevos proyectos con valor agregado.
- Coordinar equipos de trabajo
- Participar
Director de finanzas
Vallas y gigantografías
June 2004 to June 2006
? Responsable de la información financiera de México y Central américa. Implementación de políticas, procedimientos y controles internos. Preparación de estados financieros para su discusión con los socios.
? Apoyar el cambio de una compañía familiar a una corporativa.
? Participar en la apertura de nuevas sucursales, implementando el departamento de finanzas en la región y evaluando estrategias fiscales.
? Evaluar e implementar el costo beneficio de la implementación de un sistema integrado.
?
Negocio Personal
Caffeto Mandus
July 2002 to May 2004
? Establecer e invertir en un negocio propio, analizando Mercado, productos, precios, calidad, implementar controles internos, evaluar resultados y cumplir con impuestos y regulaciones legales.

Contralor corporativo
Sara Lee Branded Apparel
May 1998 to June 2002
? Coordinar el registro de las operaciones de la compañía, asegurando el cumplimiento e implementación de controles internos, políticas y procedimientos. Preparar, evaluar y analizar los estados financieros para ser discutidos con el Director General y reportado al corporativo (USA)
? Responsable del departamento de facturación, Contabilidad general, cuentas por pagar, activos fijos, impuestos, nomina, información financiera. Explicaciones de variaciones, analizar reportes de cuentas por cobrar
Gerente de contabilidad
Sara Lee Branded Aparell
June 1997 to May 1998
? Supervisar el proceso de obtención de información financiera. Preparar estados financieros bajo políticas corporativas. Implementar controles internos.
? Analizar y evaluar los resultados financieros con la administración local.
? Coordinar inventarios, costo de ventas, activos fijos, y nómina.
? Responsable de la auditoria interna y externa (para propósitos fiscales y financieros).
? Fusión de 2 grupos de compañías (Rinbros y Hanes)
? Integración de equipos funcionales de trabajo.
? Unificar
Supervisor de contabilidad
Sara Lee Branded Aparell
June 1994 to May 1996
? Registrar y analizar las operaciones de la compañía para generar información financiera veraz y oportuna. Preparar estados financieros para USA así como implementar controles internos necesarios
? Responsable de la auditoría financiera y fiscal.
? Reconciliación de los libros México vs USA, depurar y evaluar riesgo.
? Implementación de un RP-MCBA

Encargado Sr
Delotte
May 1992 to May 1994
Responsable del proceso de auditar compañias medianas
encargado junior
Del Valle Y Asociados (RSM)
January 1989 to September 1991
Education
Lic en Contaduría
UNAM
(México)
January 1988 to May 1992
MBM
UvM
Currently studying
Languages
Spanish
Bilingual / Native
Other Skills
Implementación de sistemas
Impuesto diferido
SOX
NIF
USGAAP
IFRS
More R Guadalupe
Career Goals
Convertirse en un socio del negocio enfocado en el análisis de medidas de desempeño, encontrando oportunidades para crear valor.
Industries of interest
Manufacturing
Areas of interest
Administration, Finances, Acountancy, Banking
Availability to travel and work outside the city
Yes
Interests and hobbies
Viajar, Yoga