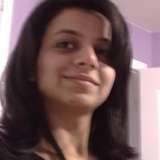 SAAKSHI
SHARMA
PRIMARY CARE ASSISTANT in Northern Health
FORT ST JOHN
,
British Columbia
,
Canada
Current:

Northern Health

Past:

Sharos Medical Services

Education:

Office Administration
https://profiles.jobomas.com/saakshi.sharma
Job Experience
PRIMARY CARE ASSISTANT
Northern Health
March 2015 to Actually working here
Primary Care Assistant Mar 2015-current
? Admitting and discharging the patients, registering patients in the Electronic Medical Records.
? Maintains and organize calendar, scheduling meetings, preparing letters, memos, dated notes proper confidentiality in regards to paper or electronic documents.
? Prepared PowerPoint presentations, recorded minutes, made agendas for meetings, projects and conferences.
? Manages and Tracking patient?s financials and the results both paper and electronic and ensure the patient?s record is accurate and complete. And forward billing or financial information to Northern health financials.
? Processes financial information for Accounts receivable such as billing, payments private or not, out of Province, WCB and similar accounts within EMR, transits and reconciles billing information.
? Creating, Editing, Reviewing, Scanning written documents or drafts after data entry.
? Reconciles petty cash, deposits revenue, and initiates charges and refunds where appropriate and ordering supplies necessary.
? Composing and signs general correspondence such as appointment reminders, payment reminders.
? Responsible for incident reporting and implement duties of First Aid Attendant, recorded incidents, perform First Aid, Reporting incidents and pursue for Safe and Healthy environment.
Medical office Assisstant
Sharos Medical Services
September 2012 to September 2014
? Updated software, ADT, Meditech, expertizes electronic data entry and, initiate and maintain office confidentiality.
? Establish and maintain various internal office procedures such as tracking and filling monthly reports.
? Enter and format electronic based reports, faxes, scan documents, e-mailing, and mailing.
? Retrieved data or documents from Hospitals, labs or other physician offices for patients.
? Researched data, information as per under the employer?s direction.
? Registration of the client, validated health care system general inquires, answering phone calls, managed front desk.
? Coordinated office inventory and ordered inventory and office supplies.
? Made letters, cover letters, forms, agendas, memos, brochure, journals, stamping and mailing documents.
? Complete claim forms, manual submission and monthly billing (OHIP).
? Prepared financial statements and received payments, managed cash and invoices.
? Arranging and scheduling appointments, events and meetings.
? Trained in Autoclaving, Organized all the essential sterile instruments or requirements for patients.
Volunteer as Assistant
Ranbaxy india
June 2010 to October 2010
-Recognize sales profession
-Learned to operate equipment.
-greeted clients and answered their queries
-Assisted profession with experimenting
Education
Office Administration
Sheridan College
Currently studying
Biotechnology
LPU
Currently studying
Other Skills
Trained to use spectrophotometer, microbial culture growth experimenting - qualified in using equipment?s like autoclaves for sterilization
? Skills to use spectrophotometer, microbial culture growth experimenting - qualified in using equipment?s like autoclaves for sterilization
Ability to work independently, or under supervisor?s instructions and contribute equally within a team situation and meeting the deadlines.
? Superior telephone manner, exceptional written, verbal and interpersonal communication skills
Organizing, Prioritizing and Time Management
Windows
Internet Explorer
More SAAKSHI
Career Goals
To perform with confidence with the skills to organize, prioritize and time management a given task.
Availability to travel and work outside the city
Yes