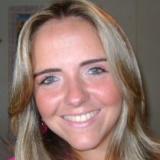 Tabata
Osuna
Directora general in Sistel Panamá
Current:

Sistel Panamá

Past:

Soluciones interactivas

Education:

Especialización en docencia superior
https://profiles.jobomas.com/tabata.osuna
Job Experience
Directora general
Sistel Panamá
May 2015 to Actually working here
Definir y ejecutar procesos y estrategias para la puesta en práctica de los proyectos elearning a la medida de las necesidades particulares de los clientes. Analizar vías de comercialización de los productos y servicios. Gestionar proyectos de formación presencial, elearning, b-learning usando los productos y servicios que ofrece la organización. Análisis y ejecución de alianzas comerciales. Etc.
Consultor elearning
Soluciones interactivas
March 2014 to Actually working here
Diseñadora Instruccional
CADMO Conocimiento
July 2011 to April 2012
Tutora elearning
Universidad de Sevilla
October 2009 to Actually working here
Docente
Universidad Metropolitana - UNIMET
October 2008 to July 2010
Docente de la materia Introducción a la Computación.
Directora de operaciones
The eLearning Solutions
May 2007 to January 2015
Diseño y gestión de proyectos educativos en modalidad elearning. Coordinadora de equipos de proyecto.
Tutora elearning
Panama Educational Network S.A. PENSA
Actually working here
Diseñadora instruccional y tutora elearning del Módulo 1: Redes sociales y comunidades de aprendizaje. Creación y dinamización como herramienta de la docencia correspondiente al diplomado internacional en competencias en tecnologías de información y comunicación para docentes. tutores y facilitadores. http://www.panamaeducationalnetwork.com/#!dictdtf01/c15da
Education
Especialización en docencia superior
UNICyT
(Panamá)
September 2015 to December 2016
Master en elearning
Universidad de Sevilla
2007 to 2009
Licenciatura en Educación
TERCER MEJOR PROMEDIO de la Universidad Central de Venezuela
(Venezuela)
January 2004 to February 2006
Licenciatura en Educación
Mención Diseño y Gestión de Proyectos Educativos de la Universidad Central de Venezuela
2000 to 2006
IT skills
Herramientas de evaluación para elearning: Quizmaker, Hot Potatoes,
Basic
Herramientas 2.0 de apoyo en elearning: screenr, powtoon,Audacity,lspring,kahoot,Moovly
Basic
LMS: Moodle, Blackboard, Docebo, eFront, Dokeos
Medium
Herramientas de autoría de contenidos elearning: Exelearning, Articulate Storyline
Medium
Herramientas de ofimática: Word, Excel, Power Point, Project
Advanced
Other Skills
Sistemas de gestión de aprendizaje
Multimedia
Tecnología educativa
Liderazgo de equipos
Educación superior
Inglés
Redes sociales
Aprendizaje semipresencial
Diseño de sistemas educativos
Docencia
Educación a distancia
Español
Aprendizaje electrónico
Learning Management Systems
Mobile Learning
Blended Learning
Social Media
Instructional Design
Higher Education
English
Educational Technology
Teaching
TIC
Distance Learning
Spanish
Web 2.0
Moodle
E-Learning
More Tabata
Career Goals
Fomentar el desarrollo y uso correcto de las herramientas y procesos de formación elearning con el fin de potenciar esta modalidad de formación en las estrategias de capacitación corporativa.
Availability to travel and work outside the city
Yes