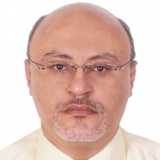 Taher
Hashimah
BIM Manager ? MEP, Civil & Structure in Bk Gulf Llc (Op Dutco Balfour Beatty)
Abu Dhabi
,
Abu Dhabi
,
Emiratos Árabes Unidos
Current:

Bk Gulf Llc (Op Dutco Balfour Beatty)

Past:

Bilfinger (Tebodin) - Abu Dhabi

Education:

IT Diploma
https://profiles.jobomas.com/taherhashimah
Job Experience
BIM Manager ? MEP, Civil & Structure
Bk Gulf Llc (Op Dutco Balfour Beatty)
December 2014 to Actually working here
? Generate new template for the MTB project and replace it with the existing one which has only generic contents which is not complied with MTB project approved materials.
? Enforcement of create MTB title block & produce shop drawings from Revit and reduce the usage of 2D cad team by self-training of them in this process
? Sort out all software issues such as connectivity and damage families
? Assist Site construction team in indication a colorful filtration for the Installed and Outstanding objects for each single object in the MTB project as project construction progress
? Assist QA/QC team in representing the approved WIR?s in the MTB project
? Assist Procurement department in presenting the actual dimensions as 2D & 3D for the approved materials items
? Assist Commercial department in represent MTB project Exposed/Cladding items takeoff
? Work close with Commissioning department in testing MTB project workflow such as AHU?s , CHW, Fire Damper, etc
? Assist Close out department in trace up the IPR?s form time of deliver to the installation.
? Generate all the required and approved content for Inert Gas system
? Adding routes and mathematical function for representing the Ducts Fittings surface area which the software does not provide which help to get accurate Ducts & Ducts Fittings total surface area for project budget; this process I manage to save of 18463 square meter of ducting.
? Adding routines and mathematical function for representing the Ducts Fittings surface area which the software does not provide.
? Adding routines and mathematical function for representing the Pipes Fittings lengths which the software does not provide
? Establish all steel support fabrication and follow up the coordination process
? Provide the study of AHU?s and it is all ducting with site condition for installed and outstanding
? Represent the BIM implementation for Level of Details presenting as execution plan
? Raise and follow up RFI tasks for project design changes
? Managing up to total of 33 BIM Modeler & 25 Cad draftsmen.

Senior Designer/BIM Modeller
Bilfinger (Tebodin) - Abu Dhabi
November 2012 to October 2014
? Lead the BIM Team through all design stages and provide tools & configuration (Revit Families)
? Produces a general BIM implementation plan
? Prepares statements how the work packages shall be zoned
? Defines the level of BIM resolution for each level
? Defines the number of specific discipline models and level of detail of each model
? Prepares statements on the level of program integration and construction sequencing with the BIM model
? Prepares statements on how the interface with other work packages shall be achieved and managed
? Ensures that the BIM system provides the tools, process and support to the Design Manager
? Ensures that the BIM system is centered on the delivery of structured, coordinated and accurate information
? Ensures that all CAD, GIS, BIM data is compatible, consistent and accurate
? Ensures that all BIM processes are compliant
? Ensures that the BIM processes serves the engineering and business requirements of :
o managing multi-discipline collaborative workflows
o CAD QA
o Clash detection and resolution
o Program linkage and construction sequencing
o Cost linkage
? Coordinates the project needs for IT solutions
? Coordinates and updates the agreed project Standards, Methods and Procedures (SMP?s)
? Prepare and hold 3D coordination meetings
? Provide BIM performance reports

UAE CAD Manager ? Infrastructure, Civil & Structure
WS ATKINS & Partners Overseas - Abu Dhabi
August 2011 to October 2012
? Supervises a group of CADD Operators by directing technical engineering assignments and coordinating project staffing assignments. Schedule the activities of drafting section; Standardizing the daily activities and ensuring the implementation of Quality Procedures in the CADD section.
? Improvement in the quality of work produced by CADD Operators;. Monitors productivity and technical proficiency of the assigned personnel; Maintain the latest drafting standards and provide necessary training to CADD personnel; Provide feedback to Management regarding requirement of new software or modification of existing software.
? Complete all drafting assignments on schedule and within man-hour and cost budgets; Completes the most complex and difficult designs and layouts for complete systems and components of a project. Assignments typically involve design elements for which there may be no clearly established precedents and require anticipation of problems at the outset in order to provide appropriate solutions.
? Performs front-end layout and design of complex systems and equipment applicable to the respective discipline;
Ensures compliance with required specifications, tolerances, safety factors, and client requirements; Performs specialized design computations and analysis within a given discipline.
Performs interdisciplinary reviews and provides coordination of data to ensure a compatible design; Understands and applies commonly used company design standards and methods; May assist in the establishment or revision of guidelines and standards; Reviews supplier data and supplier/manufacturer drawings, as required.

Education
IT Diploma
Ajman University
Currently studying
Languages
Arabic
Bilingual / Native
More Taher
Availability to travel and work outside the city
Yes