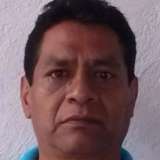 U. MARIO
ORTEGA
Jefe de Inyección,BMC y Mantenimiento in Parres S.A DE C.V
Current:
Parres S.A DE C.V
Education:
ingeniero quimico industrial
Job Experience
Jefe de Inyección,BMC y Mantenimiento
Parres S.A DE C.V
September 2016 to Actually working here
Mantenimiento de Inyectoras ,prensa,troqueles ,CNC,Cortadoras Láser,Cizallas y máquinas de Taller Tornos,Fresas Metaleras etc. De Control de la producción,Manejo de personal ,inventarios ,cálidas Gestión de calidad ISO 9008-2015
Gerente de Mantenimiento
FSI Filters PALL.
August 2014 to September 2016
Mantenimiento preventivo y correctivo de equipo y maquinaria de la planta , programas de mantenimiento , proveedores y contratistas .
Jefe de Produccion
GD COMPONENTS DE MEXICO S.A DE C.V.
June 2010 to December 2012
Fabricacion de productos plasticos con normas iso y TS
MANEJO DE PERSONAL , CONTROL DE CALIDAD Y MANTENIMIENTO DE EQUIPO Y MAQUINARIA
jEFE DE pRODUCCION Y MOLDEO
Alucaps Mexicana S.A. de C.V.
August 2003 to September 2010
FABRICACION DE PRODUCTOS PLASTICOS PARA LA INDUSTRIA ALIMENTICIA Y DEL REFRESCO ( TAPAS DE PLASTICO ), MANEJO DE PERSONAL AJUSTE DE PARAMETROS DE PRODUCCION EN MAQUINAS DE INYECCION Y SOPLADO
Education
ingeniero quimico industrial
[Otra]INSTITUTO TECNOLOGICO DE ZACATEPEC
(México)
August 1982 to June 1987
More U. MARIO
Career Goals
DESARROLLARME PROFESIONALMENTE Y LLEVAR ACABO MI EXPERIENCIA LABORAL A LA INDUSTRIA
Industries of interest
Manufacturing
Areas of interest
Production and Maintenance
Availability to travel and work outside the city
Yes
Interests and hobbies
DESARROLLO EN LA INDUSTRIA Y LEER REVISTAS TECNICAS EN LA ACTUAIDAD