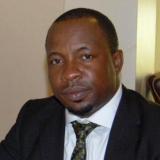 Ugochukwu Okere
Okere
Regional Sales Manager in Keyomz Nigeria Limited
Current:

Keyomz Nigeria Limited

Past:

Wakanow.com Limited

Education:

Sociology & Anthropology
https://profiles.jobomas.com/ugochukwu.okere.okere
Job Experience
Regional Sales Manager
Keyomz Nigeria Limited
November 2017 to Actually working here
? Manage the sales team and ensure the achievement of the sales and distribution targets of all the company?s product in the region.
? Developing sales strategies to meet
? Conduct bi-monthly sales training for all sales team in the region
? Develop New Sales opportunities within the designated Region.
? Regularly review the performance and contribution of staffs in the region
? Communicate and ensure the realization of the priorities of business expectations
? Monitor/Submit market intelligence information.

Sales Manager
Wakanow.com Limited
September 2016 to November 2017
? Ensuring consistent, profitable growth in travel SIM and data sales operation pan Nigeria through positive planning, deployment and management of sales personnel.? Responsible for hitting and exceeding organization revenue target? Responsible for establishing, maintaining and expanding customer base alongside servicing the needs of existing customers? Ensuring product availability & visibility throughout all the regions pan Nigeria. ? Prepares and manages the budget for travel SIM Unit Sales & Marketing and drives its delivery? Ensuring that all Travel Centres, sales Reps are achieving their target? Increasing business opportunities through various routes to market? Acquire and manage new SME accounts and ensure effective patronage and use of our products and services by these organizations.? Recruiting and training sales staff ? Developing sales strategies and setting targets for affiliate DSAs and Sales reps in all regions.? Keeping up to date with products and competitor activities
Key Account Manager
Verge Two Nigeria Limited
April 2014 to August 2016
? Developing relationships with a portfolio of existing clients
? Identifying potential new clients and using sales techniques to win new business Keeping up-to-date with developments in the marketplace
? Understanding the recruitment market within specific industries
? Motivating, training and coaching team members
? Explaining the benefits of our medium, using statistics on readership or viewing figures
? Liaising with clients to implement new recruitment strategies
? Hitting and exceeding targets to maximize revenue Offering a price and negotiating around it
? Ensuring brand visibility in all outlets pan Nigeria
? Closing the deal and recording the details Seek out and communicate meaningful insights from key accounts and the market
? Supervising Sales Agents' activities
? Providing management with feedback

Dealer Specialist
9mobile Nigeria
March 2011 to March 2014
? Achieve Gross connection and Sales Revenue Targets
? Growing subscriber and revenue base in assigned clusters
? Drive retail activation and channel development in assigned clusters
? Ensure and monitoring of product availability in all assigned clusters
? Proactively building relations with existing and new account
? Ensure trade/price compliance
? Direct all channel participants to Etisalat identified growth area within the assigned territory
? Establish consistent channel standards, including branding as per channel recommendation
? Supervise Trade Agents, SIM Registration Officers (SRO?s) and field SalesForce Staffs (FSO) activities in the assigned cluster
? Handling and resolving of DP?s, SRO?s, FSFS queries
? Monitor and report competitive intelligence

Sales Executive
Globacom Limited (GLO)
September 2009 to February 2011
? Work with the sales team on the special project in the development of 3G Unit from product idea to product launch
? Identifying and Recruiting of competent dealers and other channels in which the product is made available
? Managing of four key authorized account (dealer)
? Thinking through and providing well intervention to customers
? Proactively building relations with existing and new account
? Conducting regular training for dealers and private establishment on 3G HSI modem and prepaid blackberry
? Develop a short-term action plan/strategy to assist dealers in achieving desired targets
? Regularly collate relevant market intelligence reports on Glo 3G/Blackberry with emphasis on competitor?s activities and customer complaints
? Provide information to the customer regarding company appropriate policies, procedures, and operating practices as well as competitor activities

Business Development Executive
Globacom Limited (GLO)
May 2006 to August 2009
? Achieve Gross connection and Sales Revenue Targets
? Effectively managed three key accounts with a monthly target of fifty million Naira each
? Supervising a retail sales team and developing short-term action plan/strategy to assist Business Associates (dealer) in achieving their monthly target.
? Ensuring good relationship between Business Associates and other relevant departments in the company to ensure uninterrupted sales activities and achievement of sales target
? Supervise the activities of Fifteen (15) sales canvassers in retail sales unit in the Region
? Recruitment and training of sales canvassers in the Region
? Ensure regular market intelligence report in the Region

Education
Sociology & Anthropology
Imo State University. Owerri. Imo State
January 1998 to January 2002
IT skills
Microsoft words programme (Words, Excel, powerpoint)
Advanced
Other Skills
Leadership, Team player, Good communication skill, Good interpersonal skill Analytical minded innovative, excellent team player, self motivated
More Ugochukwu Okere
Career Goals
A strategic and visionary sales professional with extensive experience in Sales, customer service management, product development that support business objectives and profitability. Ability to use cutting-edge technology, IT best practices & world-c
Availability to travel and work outside the city
Yes