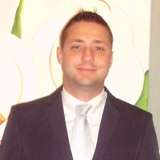 Wagner
Gomes Da Fonseca
Sócia Administrador in Batel Food Center
Curitiba, Brazil
,
Paraná
,
Brazil
Current:

Batel Food Center

Past:

GP Combustives

Education:

MBA Inteligência Empresarial
https://profiles.jobomas.com/wagner.gomes.da.fonseca
Job Experience
Sócia Administrador
Batel Food Center
June 2017 to Actually working here
Fundador do centro gastronômico Batel Food Center.
Empreendimento que funciona fazendo contrato de joint venture com bares, restaurantes e cafés.
Sócio administrador do local e das parcerias firmadas.

Controller Financeiro
GP Combustives
January 2016 to July 2017
Gestor da área de controladoria do Grupo.
Responsável pelo fechamento contábil, acompanhamento do resultado gerencial do Grupo. Apresentação do Balanced Scorecard, criação e parametrização de indicadores de desempenho. Acompanhamento da auditoria externa, responsável pelas auditorias internas. Gerenciamento do rating da Organização, apresentação de resultados para investidores e acionistas.
Desenvolvimento do programa de Melhoria Contínua.
Controller
UNIBRASPE - Brasileira de Petróleo
March 2015 to January 2016
Minhas principais atribuições nesta função são:
- Elaborar e acompanhar o planejamento estratégico; elaborar e apresentar o plano de negócios; controlar os indicadores de gestão; fazer o gerenciamento dos projetos; fazer o controle patrimonial; controlar processos jurídicos; prestar apoio ao Conselho Fiscal; dar suporte nas Assembleias dos acionistas; fazer o controle do orçamento anual; fazer o faturamento dos serviços prestados; fazer controle das obrigações legais; revisão dos contratos administrativos; fazer acompanhamento dos controles internos; revisar o fechamento contábil mensal; elaborar um planejamento tributário; prestar apoio às auditorias externas; fazer controle de saldo de obras; importação de informações para ERP; prestar apoio à direção em assuntos estratégicos.
Gestor Financeiro
Comissão Regional de Obras
June 2007 to July 2014
Responsável pelo controle contábil, orçamentário e de contas a pagar. Responsável pela conformidade documental junto ao TCU (Tribunal de Contas da União), responsável por auditorias internas, controladoria e conformidade de gestão.
Education
MBA Inteligência Empresarial
Fundação Getúlio Vargas
October 2016 to July 2017
Pós graduado em Gestão de Projetos
Universidade Positivo
January 2015 to September 2016
MBA em Finanças
Fundação Getúlio Vargas
March 2014 to October 2016
Bacharel em Administração
Universidade Positivo
January 2008 to March 2011
Tecnólogo em Gestão Financeira
Universidade do Sul de Santa Catarina
March 2007 to October 2009
More Wagner
Industries of interest
Navigation Agriculture and Livestock Agribusiness Food and Beverage Architecture Labor Risks Insurance Craft / Jewelry Artistic Nonprofit Association Shipyard Automotive Banking / Finance Capital Goods Biotechnology Oat Trade Foreign Trade Events / Conferences Construction Industry Advisory / Auditing / Consulting Mass Consumption Mailing Cosmetics Tannery Defense Sports Music Industry Design Ecology Editorial Education Appliances Electronics Energy Industry Regulator Entertainment Clerk Pharmaceuticals Investment Fund Forestry Refrigeration Industry gastronomy Government Graphic Industry Hygiene & Perfumery Holding Hotel Printing House Industry Information and Research Real estate Internet Legal
Areas of interest
Administration, Finances, Acountancy, Banking
Availability to travel and work outside the city
Yes