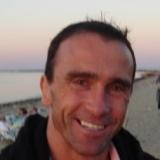 W Ariel
Lopez
Asesor presidente in Www.timeandplace.com
Buenos Aires
,
Buenos Aires
,
Argentina
Current:

Www.timeandplace.com

Past:

Www.timeandplace.com

Education:

Abogado
https://profiles.jobomas.com/wariellopez
Job Experience
Asesor presidente
Www.timeandplace.com
November 2014 to September 2016
Visité y audité los diversos destinos de la empresa en los Estados Unidos, Europa y América del Sur, proporcionando análisis y sugerencias para mejorar las operaciones y la administración de las instalaciones. Además, he aconsejado acerca de su hotel boutique de lujo en los Estados Unidos ( http://www.clifton-inn.com/ ) sobre todos los aspectos de la hospitalidad, así como alimentos y bebidas y gestión de instalaciones.
Customer care
Www.timeandplace.com
October 2007 to October 2014
? Gestioné todos los servicios relacionados a los huéspedes vinculados a propiedades en Sud América (Buenos Aires) y Estados Unidos, incluidos Nueva York (Fire Island) y Cape Cod (Nantucket).
? Facilité la organización de viajes antes del arribo de los huéspedes, preparé las viviendas e itinerarios, adapté actividades particulares para huéspedes, me reuní con los huéspedes respondiendo todo tipo de preguntas, solicitudes de recomendaciones y reclamos esporádicos, todo con una habilidad excepcion
Education
Abogado
UNR
(Argentina)
March 1996 to August 1999
Bachiller Contable
Escuela Educacion media Numero 3, Medanos
(Argentina)
March 1983 to November 1987
Other Skills
Trabajo en equipo, liderazgo, resultados
More W Ariel
Career Goals
Mis fuertes habilidades de organización junto con mi ética de trabajo positiva han probado ser de gran valor para todas las personas con quienes trabajé.
Me consideran una persona detallista, un trabajador incansable, un líder fuerte y cortés, elocuente y un eterno aprendiz y apasionado por mi trabajo. Me precio de ser una persona extremadamente ingeniosa en resolver problemas y en desarrollar soluciones creativas
Industries of interest
Agriculture and Livestock
Areas of interest
Agronomy, Agriculture, Veterinary
Availability to travel and work outside the city
Yes
Interests and hobbies
Mis intereses incluyen el cine, el teatro, los deportes, la lectura, la salud y nutrición, los viajes internacionales, la fotografía, la jardinería, la decoración, el turismo y el ejercicio físico y el voluntariado.