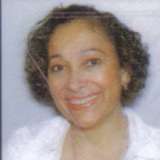 X Maria
Chaves
Profesora de ESL - SSL, Biología, Curriculista in Universidad Latina de Costa Rica
Tibas
,
San José
,
Costa Rica
Current:
Universidad Latina de Costa Rica
Past:
ITS INFO COMUNICACIÓN
Education:
Licenciatura en Docencia
Job Experience
Profesora de ESL - SSL, Biología, Curriculista
Universidad Latina de Costa Rica
February 2011 a October 2016
Enseñanza de idiomas, inglés y español, y Biología a estudiantes nacionales e internacionales y a estudiantes a nivel de pre-grado universitario y de Maestría. Capacitación y Supervisión del profesorado.

Asesora Internacional de la Cultura Americana
ITS INFO COMUNICACIÓN
March 2009 a January 2011
Seminarios de Multiculturismo, Cultura Estadounidense-Costarricense.
Desarrollo Curricular y programas de ESL para las necesidades individuales de los participantes.

Profesora de Inglés (ESL)- Evaluador de Programas
UNIVERSIDAD INTERAMERICANA DE COSTA RICA
March 2008 a November 2009
Servicios Profesionales en la enseñanza para estudiantes universitarios y adultos en general. Perfeccionamiento de los programas de ESL para necesidades particulares de los estudiantes o los grupos.

Life Science / Earth Science / Physical Science / AP Biology / Chemistry Teacher
AMERICAN INTERNATIONAL SCHOOL OF COSTA RICA
July 2005 a June 2006
Profesora de Secundaria Multicultural bajo el calendario estadounidense.
Desarrollo curricular de los programas de secundaria y universidad (AP)

Supervisor Proyecto Reciclaje. Técnico/ asistente del Laboratorio de Ecología
THE COLLEGE OF STATEN ISLAND?, Nueva York, USA
September 1992 a December 1994
Asistencia en las giras de campo y clases. Elaboración del programa de Reciclaje para la comunidad Hispanoamericana: planificación, capacitación y valoración a corto y mediano plazo.

Administrador / Educador / Control de calidad/ Curriculista
?INTERNATIONAL LANGUAGE CONNECTION?, Nueva York, USA
April 1992 a November 2000
Servicios de asesoría latinoamericana: enseñanza de idiomas como segunda lengua a profesionales de la Bolsa, además de traducciones técnicas y control de calidad. Desarrollo Curricular y creación de programas individuales y grupales.

Supervisor de Grupos / Educador / Traductor
BERLITZ LANGUAGE INTERNATIONAL, INC.?, Nueva York, USA
April 1988 a October 1998
Enseñanza del Español como segunda lengua, SSL, a profesionales y ejecutivos de la Bolsa y en centros privados de Educación Secundaria. Coordinación y control de calidad. También traducciones y grabado. Producción Curricular y de programas para SSL.
Education
Licenciatura en Docencia
Universidad San Marcos
(Costa Rica)
February 2014 a November 2017
Maestría en Ciencias de la Educación, con énfasis en Currículo
Universidad Latina de Costa Rica, CEP
(Costa Rica)
June 2004 a October 2007
Ingeniero Agrónomo, con énfasis en Fitotecnia (Patología Vegetal)
Universidad de Costa Rica
(Costa Rica)
February 1977 a January 1983
Languages
English
Bilingual / Native
Spanish
Bilingual / Native
IT skills
Microsoft office Excel
Medium
Microsoft office Word
Advanced
Other Skills
Manejo de personal y Gerencia
Investigación y Capacitación
Control Ambiental
More X Maria
Career Goals
Industries of interest
Areas of interest
Availability to travel and work outside the city
Yes
Interests and hobbies