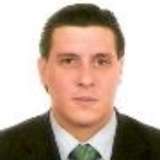 Xabier
Arca
Director Norte in Delete
Current:

Delete

Past:

ZOTZ CATERING

Education:

Diplomado en Comercio Intenacional
https://profiles.jobomas.com/xabier.arca
Job Experience
Director Norte
Delete
December 2015 to Actually working here
- Dirección Unidad de Negocio Zona Norte
- Responsable General de Resultados
- Dirección Comercial
Logros:
- Incremento en Ventas del 65%
- Optimización de Servicios (+/- 10%)
Director Gerente
ZOTZ CATERING
October 2013 to December 2015
- Responsable de Negocio
- Gestión de Recursos (Compras, RRHH,?) y Desarrollo de Negocio
- Plan Estratégico, Dirección y Desarrollo Comercial
- Gestión de Equipos (10 a 20 pers.)
Logros:
- Proyecto de Emprendizaje (Destrulan S.L., Zotz Catering)

Gerente / Director
DESTRULAN S.L.
September 2010 to December 2015
- Dirección y gestión de la empresa.
- Dirección Comercial.
- Plan de Negocio.
- Gestión integral.
Logros:
- Crecimiento y estabilización en el mercado
- Desarrollo completo comercial
- Crecimiento hasta su punto de venta con crecimiento exponencial.
Sales Manager
Matrici S. Coop.
December 2007 to June 2009
- Responsable de Proyectos y de Mercados (Francia, Turquía, Sudamérica)
- Gestión y Ampliación de Cartera de Clientes y Desarrollo Comercial
- Gestión de Equipos (10 a 100 pers.)
Logros:
- Ventas representativas del 30% del presupuesto
- Puesta en marcha del proyecto comercial MB Tooling
- Ratio de cierre del 85%

Inspector de Logística
Albacora S.A.
May 2007 to August 2007
- Gestión Logística, Compras y Recursos (Logística Integral)
- RRHH
- Gestión Almacén
- Representación de la empresa ante Instituciones (Albacora S.A.)
Logros:
- Optimización de recursos ? Reducción de costes (Albacora S.A.)

Manager Departamento Shipping & Logística
Fluval Valves UK Ltd
October 2006 to May 2007
- Gestión Logística, Compras y Recursos (Logística Integral)
- Negociación de Condiciones (Transporte, Incoterms, Laborales) (Fluval UK)
- Organización Funcional y Directiva del Departamento
Logros:
- Optimización Dpto. De Logística y reducción de costes 15% (Fluval Valves UK)

Education
Diplomado en Comercio Intenacional
Cámara de Comercio de Bilbao
Currently studying
Diplomado en Gestión de Empresas
Cámara de Comercio de Bilbao
Currently studying
Diplomado en Ciencias Empresariales
Universidad del País Vasco
Currently studying
Languages
Spanish
Bilingual / Native
Other Skills
Gestión Comercial
Visión
Gestión de Equipos
Gestión Integral
Liderazgo
More Xabier
Career Goals
Realizar un empleo que me permita desarrollar mis habilidades y crecer profesionalmente
Availability to travel and work outside the city
Yes