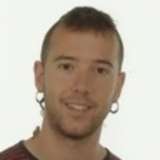 Xabier
Coque
Cocinero y encargado de cocina in Lunch
Santiago
,
Metropolitana
,
Chile
Education:
Técnico superior en Nutrición y dietética
Job Experience
Cocinero y encargado de cocina
Lunch
May 2017 to Actually working here
Restaurante de menú. Se realiza comida italiana, chilena, asiatica y fusión. Mi cargo habitual es el de cocinero. Actualmente sustituyendo al encargado de cocina.
Encargado de cocina
Traviesa
April 2017 to Actually working here
Fui contratado para montar la cocina de el restaurante Traviesa en .arrio Italia. Creé la carta y monté la cocina. El tipo de cocina era cocina vasca y de autor. Realicé las funciones de jefe de cocina también.
Cocinero y encargado de cocina
Original Green Roasters
August 2016 to March 2017
Es un restaurante de cocina italiana. Empecé como cocinero los primeros 3 meses y despues pasé a ser el encargado de cocina. También realicé comida vasca. Mis funciones principales eran: Encaricio.gado de stock, pedidos, inventarios, M.E.P., y de serv
Pasantía en restaurante Boragó
Boragó Restaurante
July 2016 to August 2016
Realizé una pasantía en Boragó de tres semanas. En la cual estuve en tareas de producción primero y en servicio despues.
Cocinero en servicio y producción
Blue jar cafetería restaurant
June 2016 to Actually working here
Trabajé como cocinero durante el mes de junio. Realizando todo tipo de funciones. En producción y servicio.
Jefe de cocina
Cañamo coffee
October 2015 to April 2016
Creador de la carta, encargado de cocina, de turno, pedidos, Mise En Place, control de stock. Cerciorarme siempre del correcto funcionamiento del local.
Dueño de empresa
Lirain nutrición inteligente
September 2015 to April 2016
Creé mi propia empresa de nutrición a domicilio, en la cual enesañaba a la gente a alimentarse equilibradamente y a cocinar para alimentarse adecuadamente.
Jefe de cocina
Colmado coffee and bakery
June 2014 to October 2015
Encargado de servicio, de personal, pedidos, control de stock, lidiar con proveedores y de Mise en place.
Education
Técnico superior en Nutrición y dietética
Jose Miguel de Barandiaran (Leioa, Pais
(España)
September 2010 to July 2012
Languages
Spanish
Bilingual / Native
More Xabier
Career Goals
Continuar desarrollándome siempre en cualquiera de los ámbitos laborales que pueda abarcar, seguir aprendiendo y poder ser parte de un buen entorno laboral.
Industries of interest
Areas of interest
Availability to travel and work outside the city
Yes
Interests and hobbies