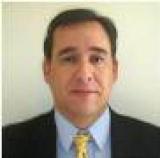 Xabier
Escalante Elguezabal
Socio in Vallenilla, Escalante & Asociados
Current:

Vallenilla, Escalante & Asociados

Past:

Tinoco, Travieso, Planchart & Nuñez

Education:

Master
https://profiles.jobomas.com/xabier.escalante.elguezabal
Job Experience
Socio
Vallenilla, Escalante & Asociados
April 2010 to Actually working here
Socio de la firma Vallenilla, Escalante & Asociados "Soluciones Integrales" Our services include: (i) the specialized counsel for any study, analysis and elaboration of draft and legal opinions, including the request of Administrative rulings; (II) the study, preparation and procedural filling of administrative and judicial petitions in all stages, and (III) the strategic organization, study, elaboration and evaluation of probable risks for familiar, entrepreneurial or corporative structures in the areas of federal, state and municipal taxes, including the application and counseling on the matter of international treaties to avoid the double taxation and for the protection of investments
Associate
Tinoco, Travieso, Planchart & Nuñez
September 2001 to April 2010
TTP&N is an over 90 years old law firm, and one of the most prestigious of Venezuela, its tax department (Chambers Legal rank top 5 in the country) handles numerous cases before the tax courts and the tax administration authorities, for several multinational and local corporations and individual clients. Corporate Tax, Estate Tax and International planning and drafting opinion on tax law are also very important services provided by the tax team. TTP&N has an strategic association with the U.S; Responsibilities. Handle tax litigation and opinions, Income tax, VAT, tax treaties, advanced tax planning, international taxation focus on Oil & Gas and telecommunications sector taxation.
Tax advisor
SINCOR External Tax
September 2000 to September 2001
SINCOR was a US $ 4 billion French, Norwegian and Venezuelan joint venture, on a heavy oil project on the east coast of Venezuela. Responsibilities: Based on the tax planning and implementation of the original tax structure of the project, as it includes the set up of 2 joint ventures in France and Norway for engineering and procurement work, and Venezuela for construction work. Implementation of Technical Assistance Agreements among the joint venture units, designed taking into account income tax treaties between Venezuela and France, and Venezuela and Norway. Subsequent tax planning requires the technical assistance agreements of engineering work as been required with US, UK and French sub contractors, to comply with local regulations on foreign investments and withholdings regulatory of income tax.
Country Tax Manager
Halliburton Energy Services
January 1999 to January 2000
of the tax department, responsible for tax planning and supervision of tax compliance, litigation and staff management. Responsibilities Final implementation of the tax structure for the merger of Dresser Corporation with Halliburton. Subsequent tax planning and structure implementation of the CONTRINA heavy oil project a similar project and similar responsibilities to that of SINCOR. Review tax reporting to the home offices, in order to ensure proper compliance and reporting for income tax credits purposes, including deferred taxes (FAS-109), and monetary corrections (FAS-52). Supervision of the local compliance due by Halliburton related to the Venezuelan operations. Management of foreign tax credit reporting, including earnings and profits analysis. Management of Value Added Tax credits and incentives. Legal due diligence for the local and federal tax situation for the company. Legal advising in reference to the transfer pricing issues among the Halliburton group. Management of tax litigation, supported by the external legal counsel.
Lawyer
Citibank N
January 1993 to July 1995
Contracts review and analysis related to financing through investments in capital markets, trading, trust, financial leasing. Due diligence for privatization and corporate finance transactions (local and international). Research and delivery of memoranda on legal issues such as corporate liability, investment regulations, tax, and commercial law. Business Contributions: Complete setting for operations of the Citibank N.A. Venezuela Capital Market corporate vehicle, compliance with the local securities commission. Legal structure and corporate organization for planning and compliance of the Bank Debits Tax Act. Corporate legal reports to Citibank headquarters of all cross border corporate vehicles related to Venezuela and the Caribbean
Assistant Attorney
Torres, Plaz & Araujo Law Firm
October 1989 to October 1992
www.tpa.com.ve Prepared documents and by-laws of corporate vehicles, legal research and preparation for several petitions for tax and administrative courts, checked and monitored Supreme Court of Justice, Tax Courts and Administrative Court judicial proceedings, and administrative procedure before the federal and municipal tax administration. Business contributions: Assisted in several major tax cases and other litigation. Assisted in several corporate tax planning with the Polar group (biggest Venezuelan beer and food conglomerate.)
Education
Master
Universidad Católica Andrés Bello
(España)
November 2013 to January 2000
Master
Universidad Central de Venezuela
(España)
November 2013 to Currently studying
Curso de Experto en Fiscalidad Internacional
[Otra]Universidad de Santiago de Compostela
(España)
January 2013 to Currently studying
Graduate Program
Universidad de Salamanca
(España)
January 2003 to January 2003
ITP
[Otra]Harvard University Law School
(España)
January 1997 to January 1998
Master of Laws (LLM)
[Otra]Georgetown University Law Center
(España)
January 1995 to January 1996
Certificate
[Otra]Georgetown University Law Center
(España)
January 1995 to January 1995
Abogado
Universidad Católica Andrés Bello
(España)
January 1987 to January 1992
Languages
English
Bilingual / Native
Other Skills
Corporate Law
Tax Law
International Tax
Tax Treaties
Income Tax
Strategy
Credit
Research
Staff Management
Contract Management
Portuguese
Investments
Finance
Corporate Finance
Securities
VAT
Financial Planners
English
Legal Writing
Spanish
Transfer Pricing
Due Diligence
Litigation
Legal Research
More Xabier
Availability to travel and work outside the city
Yes