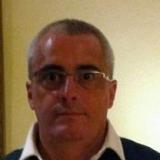 ?Xavier Berenguer
A.
STAFF in Aston Martin Club Spain
Barcelona Area, Spain
,
Barcelona
,
España
Current:

Aston Martin Club Spain

Past:

Tuning Car Expert - Buscando empleo

Education:

2º GRADO FP ADMINISTRATIVO - Tec-Esp. Auxiliar ADministrativo
https://profiles.jobomas.com/xavier.berenguer
Job Experience
STAFF
Aston Martin Club Spain
January 2014 to Actually working here
Sales Manager y coordinador de eventos.
Car Tuning Expert - SEARCHING IN 2014 FOR NEW JOB OPPORTUNITIES
Tuning Car Expert - Buscando empleo
July 2012 to February 2014
Tuning Car Magazine expert Tuning Car Events Auto journalist magazines Motor expo-events
COLABORADOR
Motorshow Festival - Espíritu de Montjuïc / Catalunya Classic Revival
April 2011 to April 2014
Colaborador evento motor CLASICOS ESPIRITU DE MONTJUIC en Circuit de Barcelona - Catalunya http://espiritudemontjuic.com/
Gerente - General Manager
TUNING FOREVER, S.L
September 2006 to July 2013
Contenidos de redacción para revistas de motor. Eventos de motor. Fotógrafo. Redactor.
REDACTOR PARA CATALUNYA REVISTA TOP TUNING
Editorial Grupo V
July 2006 to December 2010
Redactor y fotógrafo de contenidos de tuning para la revista editada en Madrid TOP TUNING.
COLABORADOR TERTULIA MOTOR EN Canal Catalá TV
CANAL CATALÁ TV
January 2004 to April 2006
Tertulia de motor de una hora de duración, durante la programación matinal en Canal Catálá TV. Exposición de contenidos Tuning con un invitado,
Deputy Editor MAXI TUNING Magazine - Redactor Motor/ Tuning / Modified Cars /OEM cars
Director MAXI TUNING
May 1998 to July 2013
Freelance para contenidos de Motor en especial (Tuning- Modified Cars- Drift). Freelance para eventos de motor, producción y contenidos. Workshop at tuning market REDACTOR PARA CATALUNYA Revista TOP TUNING - GRUPO V
Operador Sistemas (OPERADOR PRINCIPAL) RESP. TURNO
Luditec - Gtech - LOTO CATALUNYA
Actually working here
Operador informático. Senior and Principal Operator computers
Director publicación - Deputy Editor- MAXI TUNING, MAXI MOTO TUNING, MAXI TUNING MUSIC
Maxi Tuning - IXO Publishing - MPIB (Motorpress Ibérica - Maxiediciones)
Actually working here
Redactor, Redactor Jefe y Director de Publicación. Director del Maxi Tuning Show Event in Montmelo, Jarama, Cheste circuits. www.maxituningshow.com http://www.autopista.es/noticias-motor/articulo/mot15870.htm
Redactor de contenidos programa motor en TV. (Fórmula Magistral)
8TV, Televisión Privada de Catalunya
Actually working here
Redacción programa TV.
COLABORADOR
FERIA de ZARAGOZA - MSF MOTORSHOW FESTIVAL
Actually working here
Organizador de las concentraciones de coches personalizados (Tuning) en diferentes categorias, VAG y General. www.motorshowfestival.com
Education
2º GRADO FP ADMINISTRATIVO - Tec-Esp. Auxiliar ADministrativo
LA SALLE CONDAL - BARCELONA
1966 to 1981
Languages
Spanish
Bilingual / Native
Computing
Other Skills
Motors
Drift
Computers
Press Releases
Automobile
Magazines
Motorsports
More ?Xavier Berenguer
Availability to travel and work outside the city
Yes