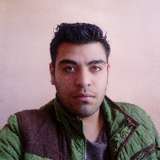 Y YOSIMAR
HERRERA NOGUERA
Supervisor de personal in Grupo modelo y AB inBev (Distribuidora de Cervezas)
Current:

Grupo modelo y AB inBev (Distribuidora de Cervezas)

Past:

DEMOVIAL.S.A.

Education:

Capacitacion duxtar
https://profiles.jobomas.com/yosimarherrera
Job Experience
Supervisor de personal
Grupo modelo y AB inBev (Distribuidora de Cervezas)
January 2015 to Actually working here
ANALISTA EJECUTIVO CALL CENTER responsable de proporcionar servicios a
los consumidores y público en general, a través de la línea y personalmente,
procesando las solicitudes de pedidos.
? Equipo de R.H. agencia GRUPO MODELO, S.A. DE.S.V.
? Encargado de fletes y cargas de ruta
supervisando al personal en agencia como en ruta destacando por el buen funcionamiento de ventas así como mejorando la conducta de operadores, ayudantes, chóferes, bodeguero y demás personal.

Supervisor de personal
DEMOVIAL.S.A.
October 2014 to April 2015
Empresa especializada en la construcción, conservación y mantenimiento de obras de
infraestructura vial. con capacidad técnica suficiente para realizar actividades en cualquiera de
las siguientes áreas: Construcción y modernización de autopistas, bulevares distribuidores
viales, carreteras, caminos, terracerías, puentes vehiculares y peatonales,
Trabaje como supervisor de personal teniendo a mi cargo a: operadores de maquinaria, chóferes, albañiles, ayudantes generales y demás personal.

ASESOR EXTERNO ESPECIALIZADO
Secretaria de Eduación Pública
June 2013 to January 2014
Desempeñe funciones como asesor externo en escuelas de nivel básico y medio superior.impartiendo materias o cubriendo personal.
Education
Capacitacion duxtar
(México)
April 2015 to July 2015
Licenciado en Derecho.
INSTITUTO DE ESTUDIOS SUPERIORES DE LA SIERRA
Currently studying
Computing
Paqueteria office
Advanced
Other Skills
, Trabajo en equipo, Responsabilidad.
Liderazgo
More Y YOSIMAR
Career Goals
Colaborar con una empresa que pueda ofrecerme la oportunidad de desarrollar mis conocimientos y experiencia laboral de manera profesional y personal, para responder de manera eficiente y positiva a los retos que se establezcan.
Availability to travel and work outside the city
Yes